2nd Generation Tamenuri Urushi technique has been developed.
following has been upgraded:
(compared to 1st gen tamenuri urushi technique)
- improved urushi management
- improved urushi storage
- improved urushi strength & thickness
- Contaminant & dust particles reduced during the urushi process itself
- improved urushi application speed & efficiency
- more efficient sanding process
- urushi wrinkling eliminated
- equalized urushi distribution
- more efficient grip section urushi process
- improved final polishing process
as a result of the above, urushi perfection has been finally achieved
*please do note, the parts in the photos have not been final polished.
even without polishing the quality is already superb.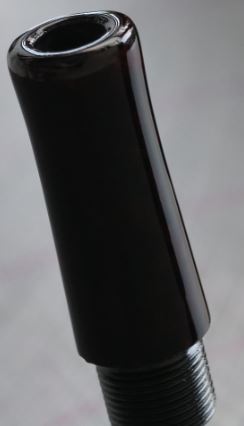 *please do note, below is not tamenuri
however, the final layer is the same as tamenuri, to demonstrate perfection of the urushi final layer