when opening and closing the pen, the grip frontal area and inner cap area inevitably cause friction.
this is especially noticeable for vintage grip style designs.
below is 1st gen eureka grip design, which is loved by many.
however, as users continue to use it frequently, severe scratching is inevitable.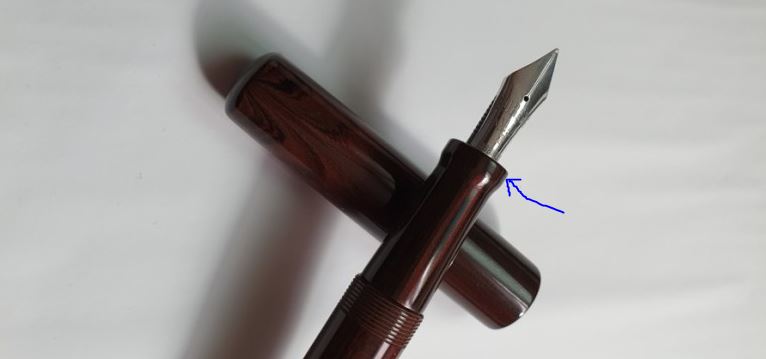 this is aurora 88.
grip design : vintage style
much scratching and dulling is observed, @ frontal grip area.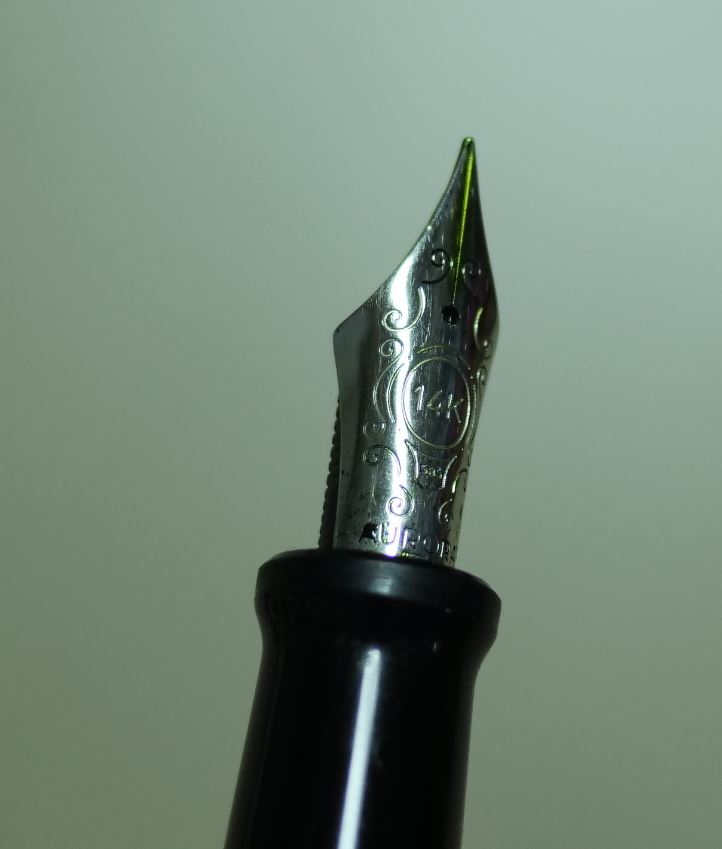 to reduce this problem, 2nd gen eureka grip design got rid of the vintage style grip.
rounder shape was applied, to minimize contact area.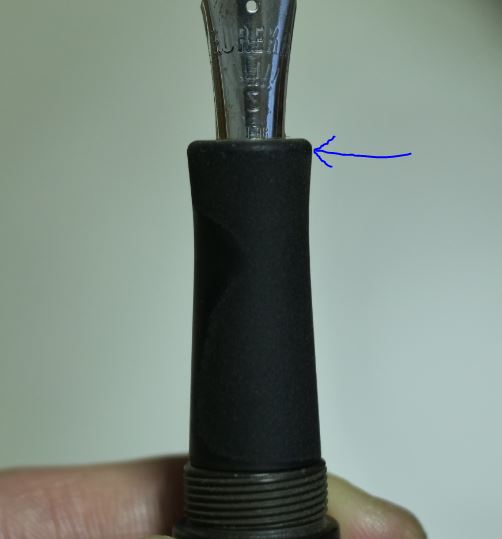 however, even if this was done, damage occured eventually, due to the repeated spin & piston movement of the cap opening/closing, which causes brutal friction.
even if urushi coating was done and properly cured, cumulative damage was still observed.
even if urushi was much harder than ebonite, repeated micro friction caused wear and tear.
thus, i realized design alone cannot solve this problem.
i started experiment with silicone & teflon coating.
after many failures and experiments, a teflon protector was the best solution.
teflon, which is one of the lowest coefficient of friction material, is soft and slippery to touch.
this grip protector will significantly reduce the cumulative damage effect of opening and closing the cap.
this protector will prevent urushi grip section from friction damage and ensure prolonged beauty of the laquer layer.
this important upgrade will be applied to all eureka fountainpen products from now on.