through research, previously made "149" type nib has been updated.
this is the overall design of the pen (finish: polished chaos texture urushi)
the texture has natural feel to it. the texture on the grip section especially improves grip feel.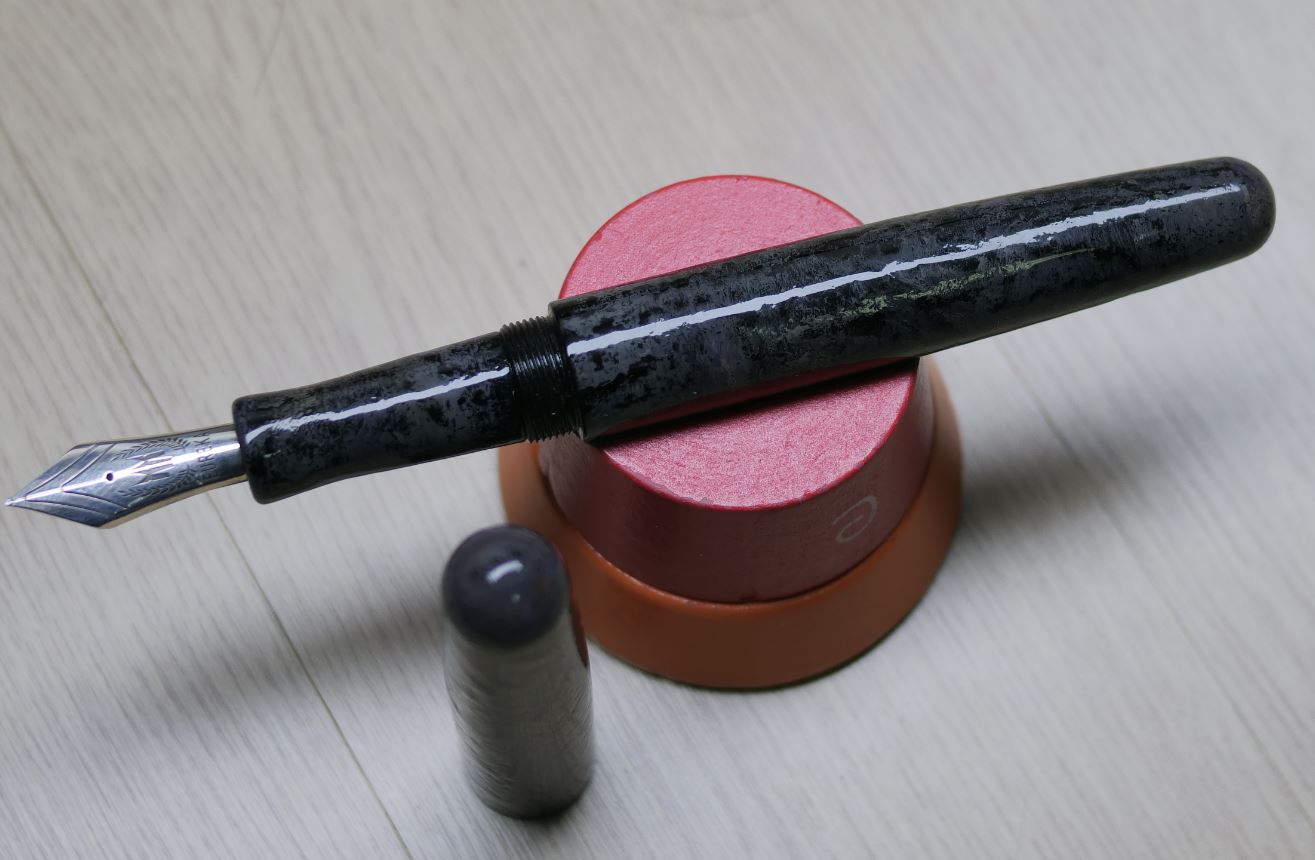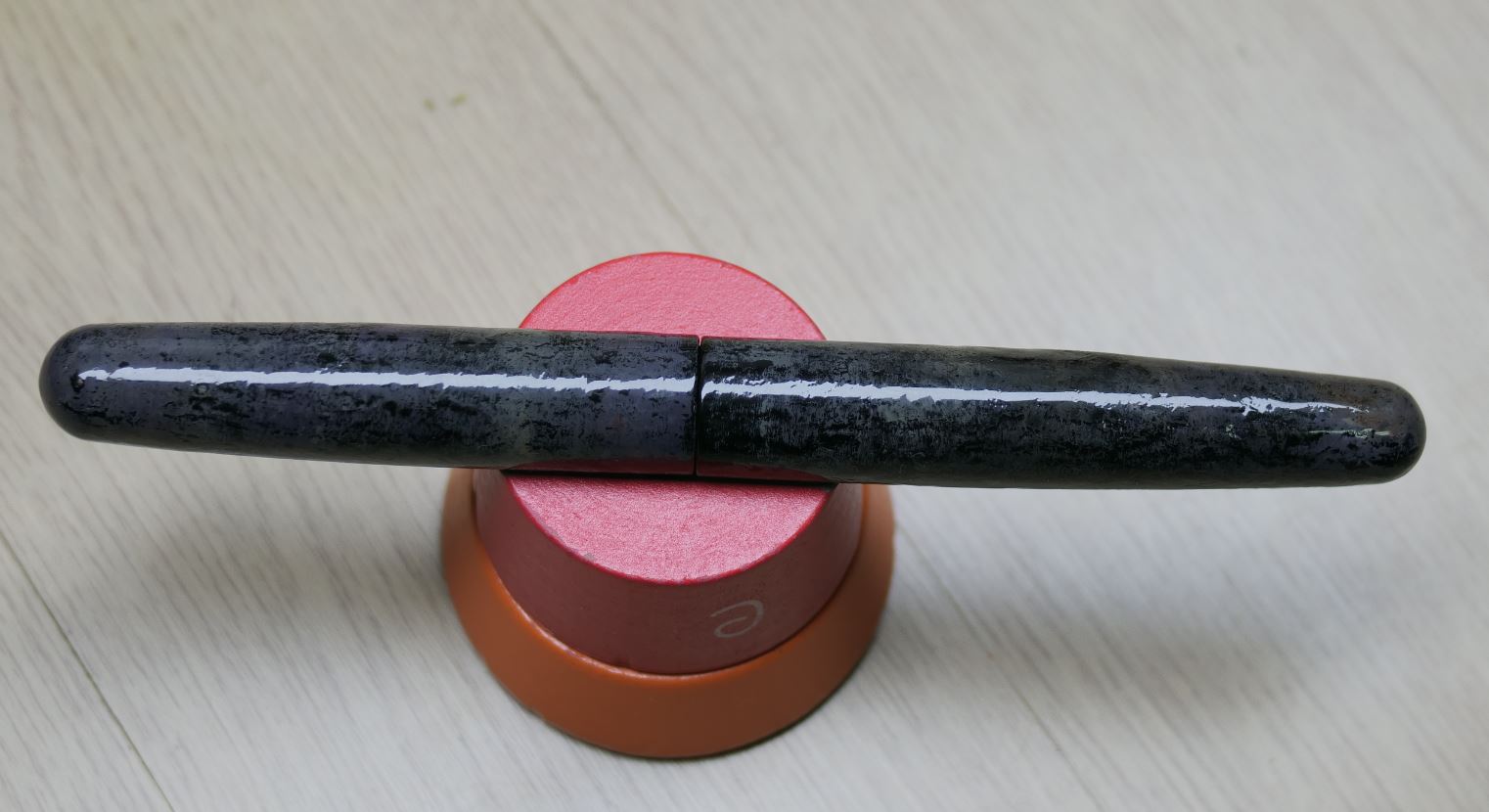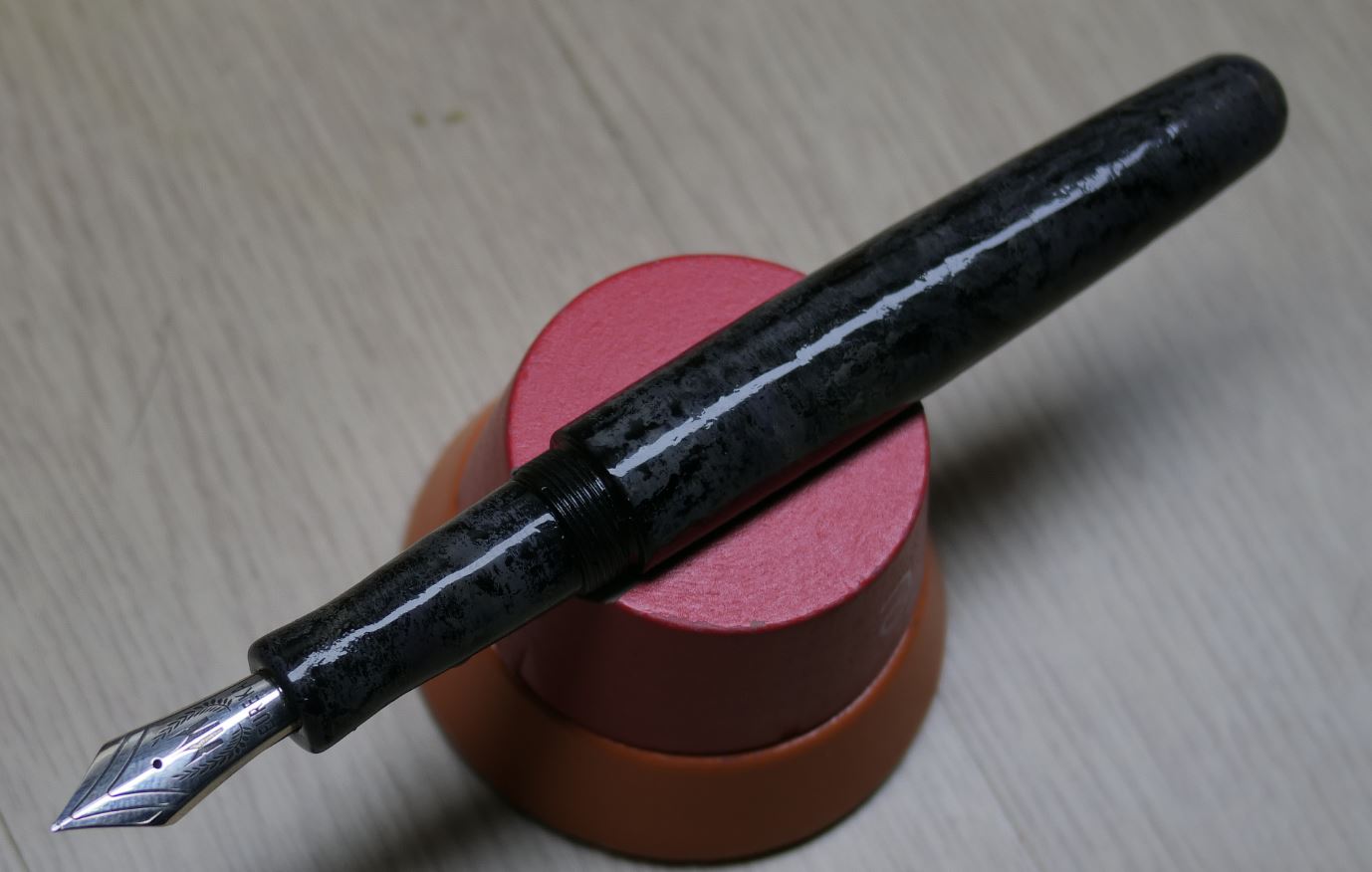 compared to previous version, the engraving is deeper.
visibility of the engraving has been much improved.
also, different kinds of nib engraving are possible, and easy to do, thanks to the upgrade.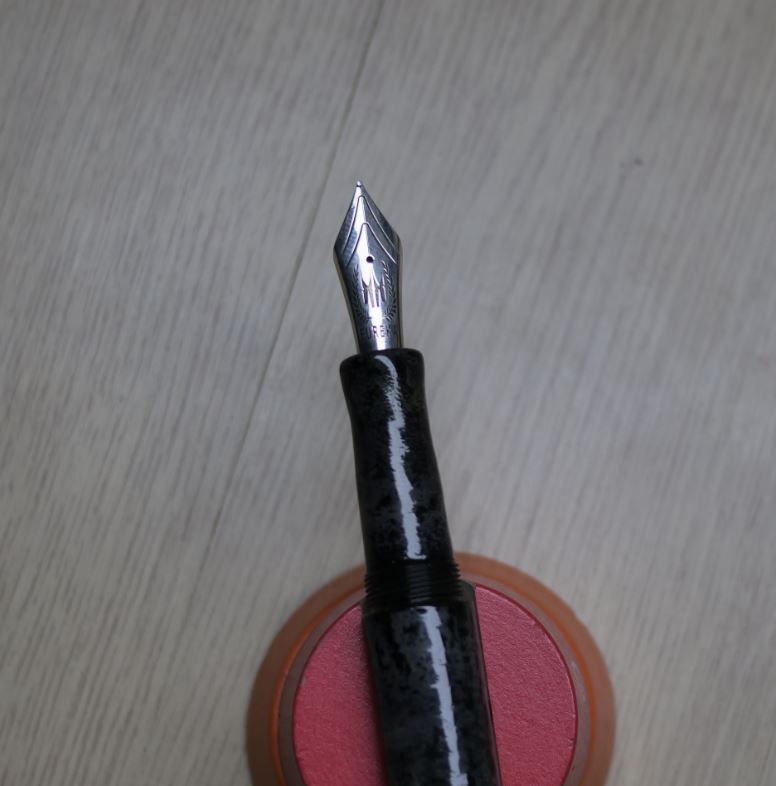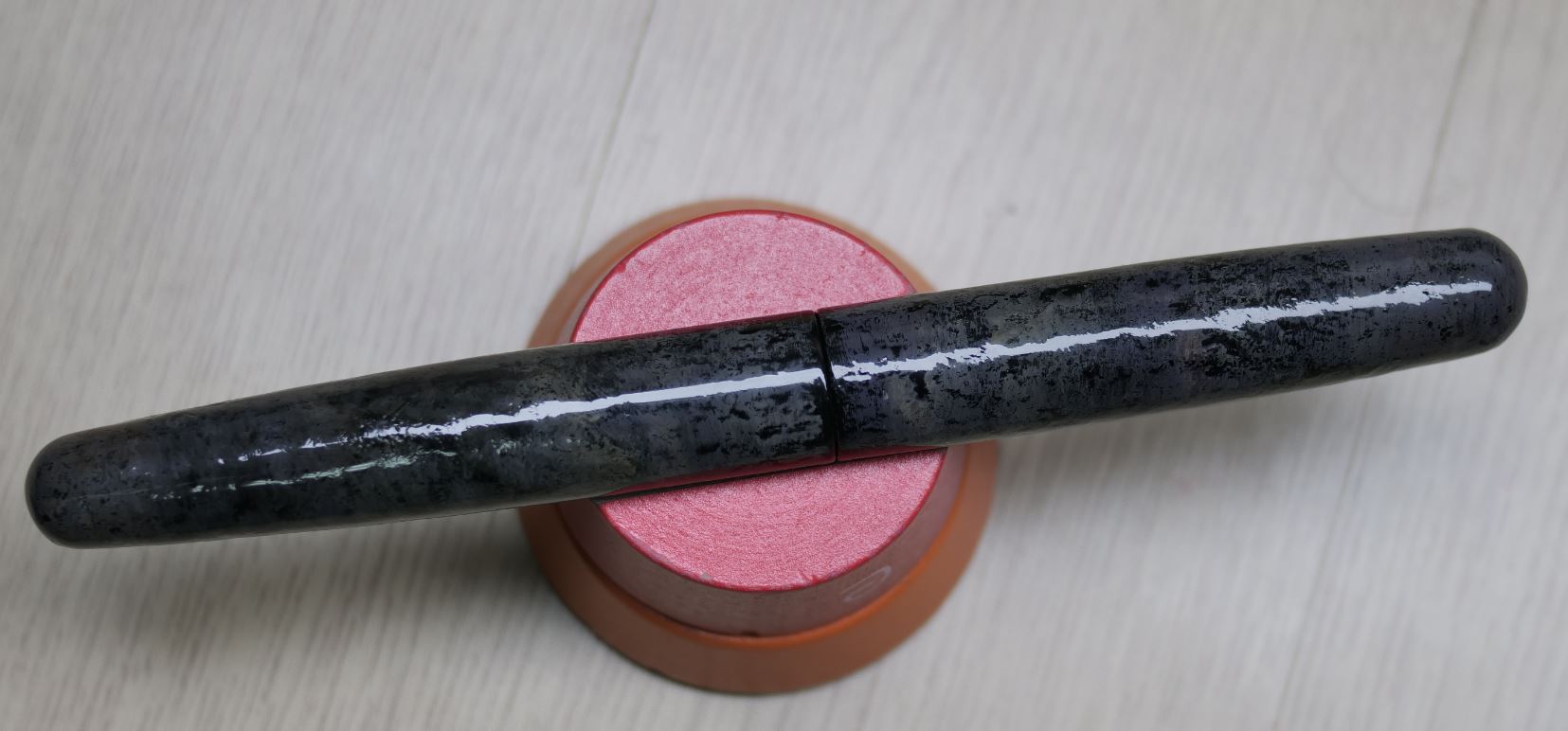 compared to the previous version, nib shape from frontal view, has been dramatically upgraded.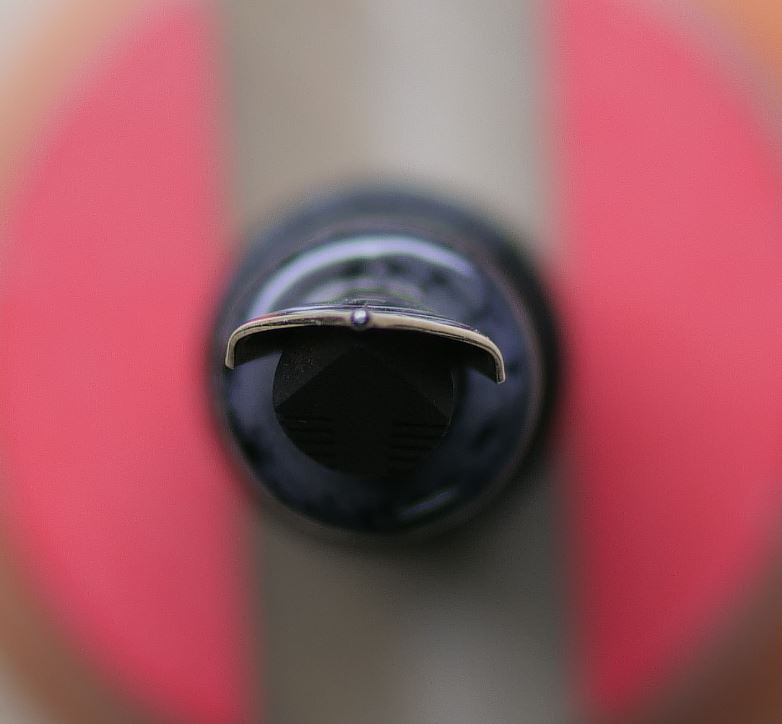 right image is the initial prototype nib design,
left image is the upgraded prototype nib design.
the above picture is the current version of the "149 sized" nib.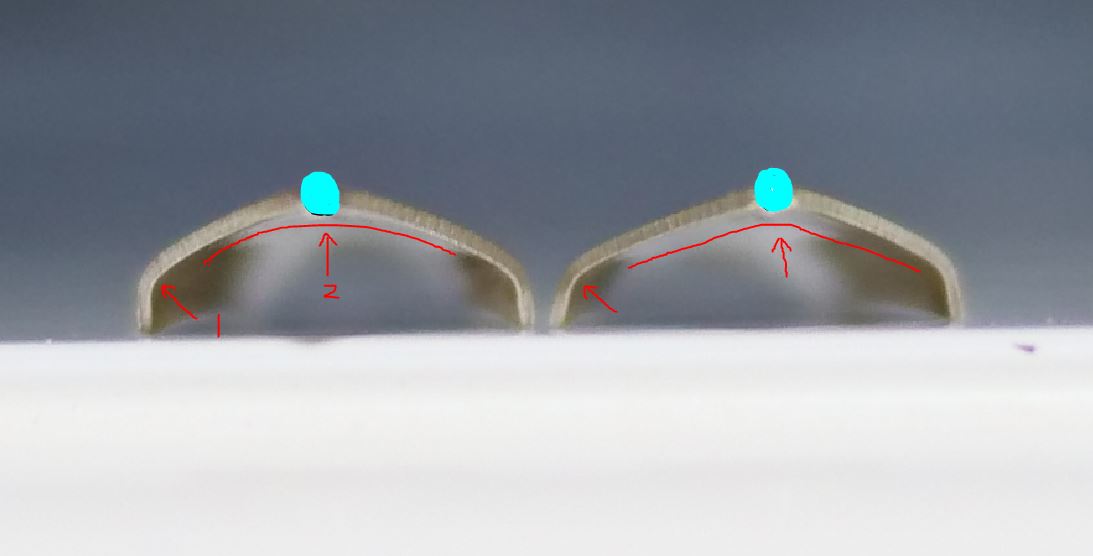 nib shape from the side view has also been upgraded.
the nib overall shape is more tapered towards the iridium point.
also, the ebonite feed is taper machined as well.
plan for the next version of the ebonite feed is to increase the taper amount, although not absolutely necessary.
the taper shape of the nib lowers the center point of the writing point, which enhances writing feel and precision.