------------------------------------------------------------------------------------------------
■■■■ BASIC DETAILS

▶ #3776 Century Custom (Eureka aSymmetry) (M nib)
the nib is smoother than the original, because i did additional point smoothing grind.
; also, the nib is more juicy than original, because i increased tine width.
▶ This fountain pen is hand made by "the Fountainpen Researcher"
(All parts handmade by one person, except the nib & ink converter)
▶ Ebonite grip, barrel, cap, and feed:
thick unibody structure, designed to be crackproof for decades.
designed to achieve maximum durabiliy, while suppressing clunkiness.
▶ platinum #3776 14K gold nib
▶ nib length (outside): 24 mm , nib weight: 0.65~0.7g
▶pen weight: 27~28g ,pen length: 150~155mm (capped), 145mm (uncapped)
▶ 5x ink converters, polishing cloth, velvet pen pouch, urushi wooden penrest, 3 slotted penrest included
▶ origin of materials: ebonite(Japan), urushi(Japan), silver(S.Korea)
▶ urushi dry time: 1+ months
▶ As time passes, the urushi colors will become more vivid
(It takes 6~12 months for urushi to achieve maximum hardness. Do not expose the urushi to strong shock / abrasion prior to the maximum hardness. Urushi cannot be scratched by fingernail when dried for 1 week ~ 1 month.

------------------------------------------------------------------------------------------------

■■■■ ADDITIONAL DETAILS

▶ I do additional work on the nib with my own technique:
the nib(with my tweaks) is entirely different from original factory condition.

1) nib point grinding 1 (to make it write smoother)
2) nib point grinding 2 (left/right tines equal)
3) nib sides grinding (left/right tines equal)
4) nib surface polishing
5) nib ink flow adjustment (greater flow)
6) nib tine adjustment

below is an example of #3776 EF nib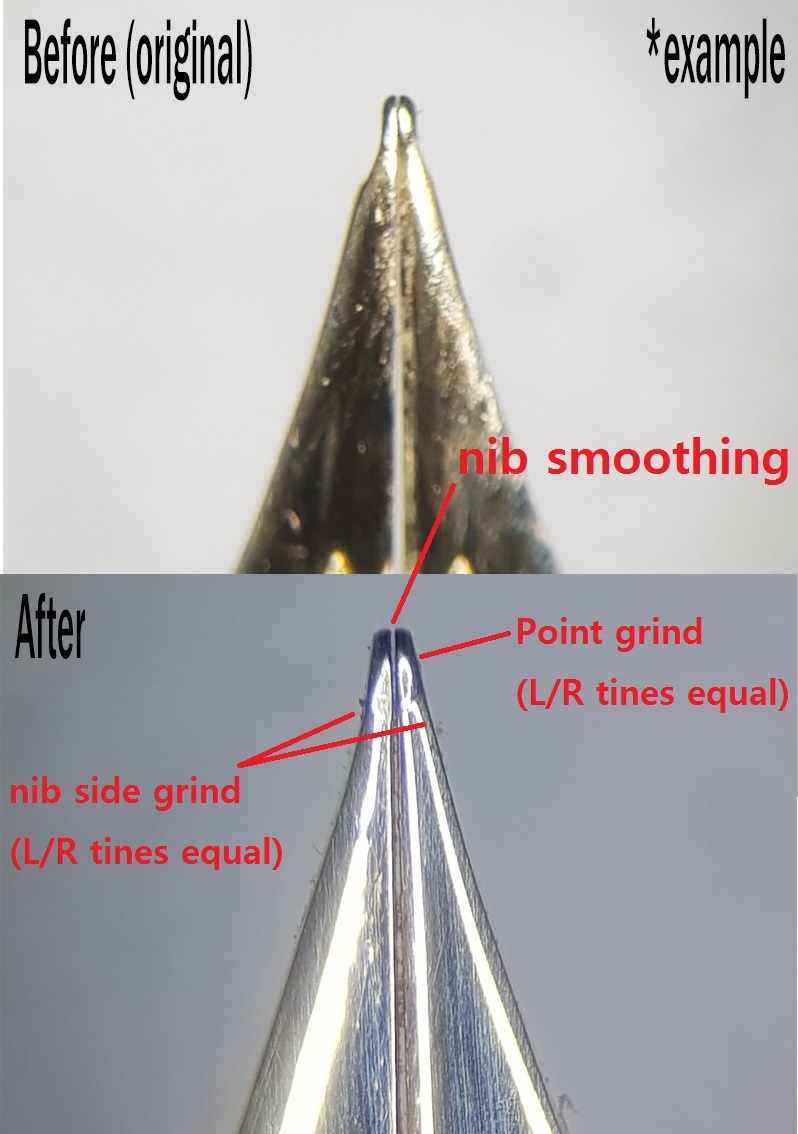 ▶ the ebonite feed has greater ink flow than the original plastic feed,
also more resistant to drying when the cap is open.
▶ cap: internal teflon grip protector, which prevents micro scratches that occur @ frontal grip section, when opening and closing the cap, over the years.
▶ ink reservoir: converter (replaceable), eyedropper (silicone sealing required)
▶ (this detail is only for pens with silver urushi inlay technique)
the engravings are done after the urushi layers are accumulated.
the engraving depth is very deep, which reaches all the way down to the surface of the ebonite.
after that, silver urushi (silver 99.9%) is used to fill the engravings all the way to the top.
after proper drying time, surface grinding + micro grinding + polishing is done.
------------------------------------------------------------------------------------------------
■■■■ PAYMENT METHOD

▶Send "USD to USD" with WISE ("multi-currency" account)
*Paypal fee (6.5% +$0.3) - i don't use paypal
*Wise fee(1~1.5% + $3.2)
▶make your account here: https://wise.com/gb/multi-currency-account/
▶Using Wise helps me to bring down pen prices.
▶for your loss and as a gift,
the following is included (free): urushi penrest & 3 slotted penrest
------------------------------------------------------------------------------------------------
■■■■ SHIPPING AND HANDLING COST

$25 (EMS Express, ~1 week)
-EMS Express Shipping is available for following countries only:
JAPAN, HONG KONG(CHINA), CHINA(PEOPLE'S REP), U.S.A, SINGAPORE, UNITED KINGDOM,
FRANCE, SPAIN, NETHERLANDS, NORWAY, DENMARK, GERMANY, RUSSIAN FEDERATION
LUXEMBOURG, MALAYSIA, MEXICO, MONGOLIA, VIET NAM, BELGIUM, BHUTAN, BRAZIL,
SAUDI ARABIA, SRI LANKA, SWEDEN, SWITZERLAND, SLOVENIA, UNITED ARAB EMIRATES,
AUSTRIA, UKRAINE, ISRAEL, INDIA, INDONESIA, CHILE, KAZAKHSTAN, QATAR, CANADA,
THAILAND, TAIWAN, TANZANIA(UNITED REP), TURKEY, POLAND(REP), FINLAND, PHILIPPINES,
HUNGARY(REP)

*for countries other than the above, only EMS Premium(3 days ~ 1 week) is possible: $33~$40+ (cost varies on destination location)


------------------------------------------------------------------------------------------------

■■■■ CONTACT INFO & PRICE
▶beatmaster90@naver.com

▶please send me the following details:
1) sn: 2/7/22a
2) your country
▶Get alerts for new products:
instagram: eureka_fp
------------------------------------------------------------------------------------------------
■■■■ URUSHI TECHNIQUE(S) USED:
▶tsugaru
▶tamenuri
------------------------------------------------------------------------------------------------

■■■■ PEN PHOTOS
▶ Please check its pattern / quirks
▶ It is impossible for me to replicate the same design, ever again.
▶ for higher quality viewing, Please view the photos on PC.
▶ it is impossible to capture all the colors/details with camera (actual viewing is often better than the camera photos)
▶ these are cropped photos (original photo = 80 MP)
▶ white specks are dust particles (high quality pictures, so dust is visible)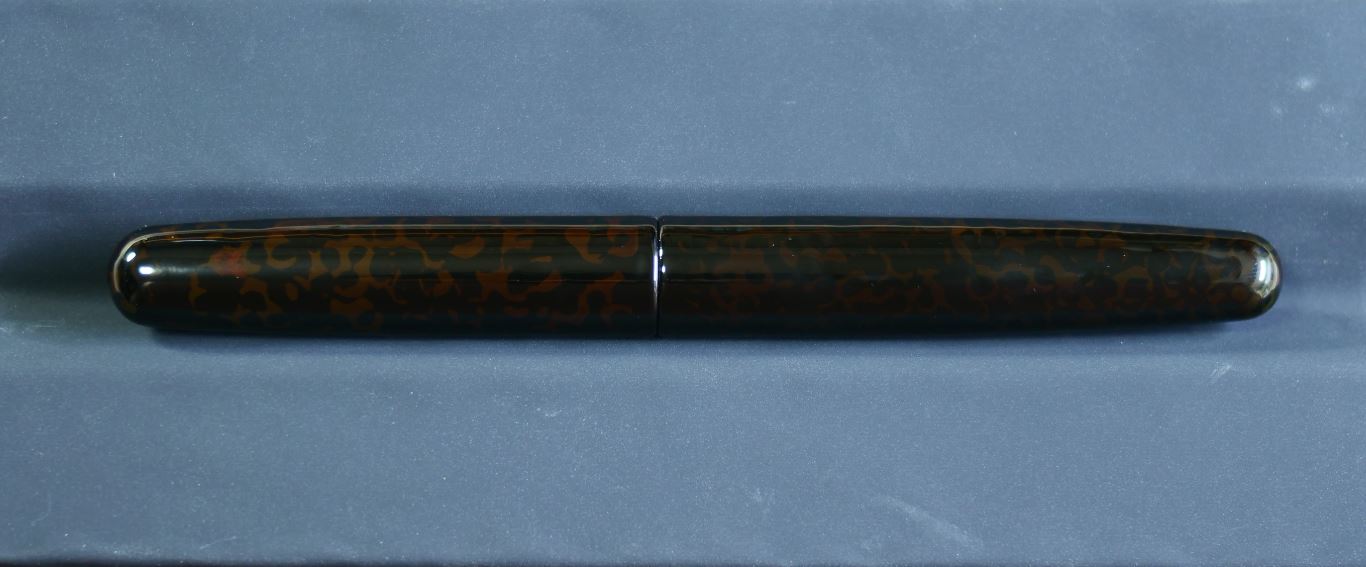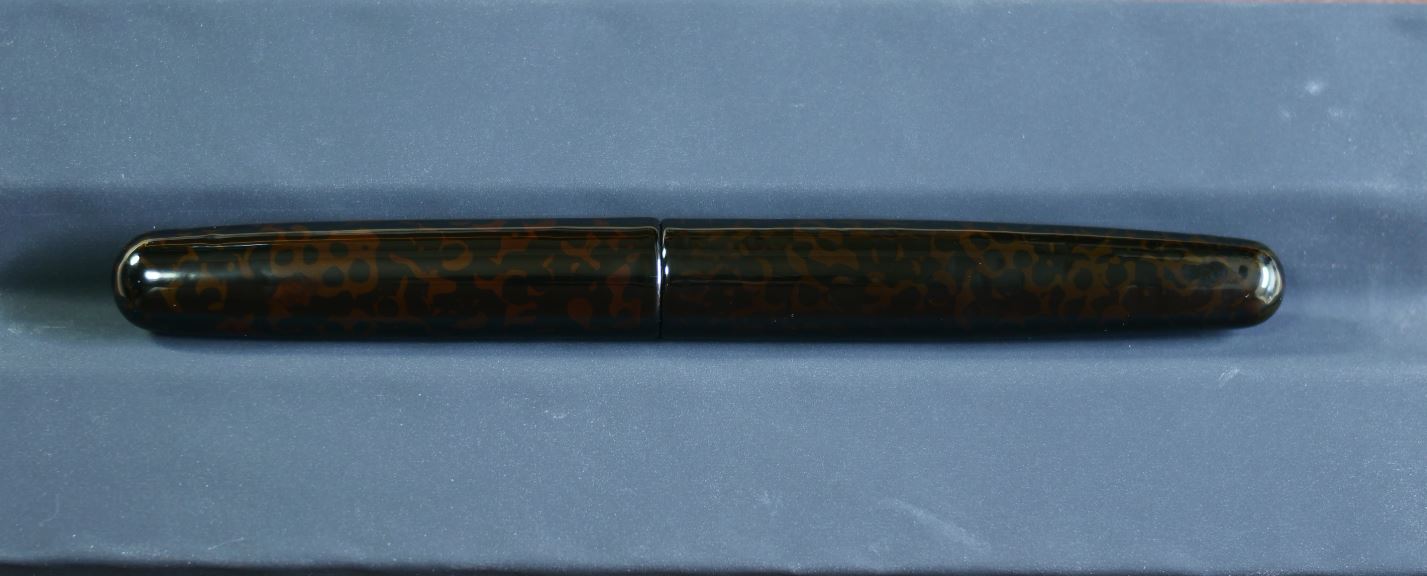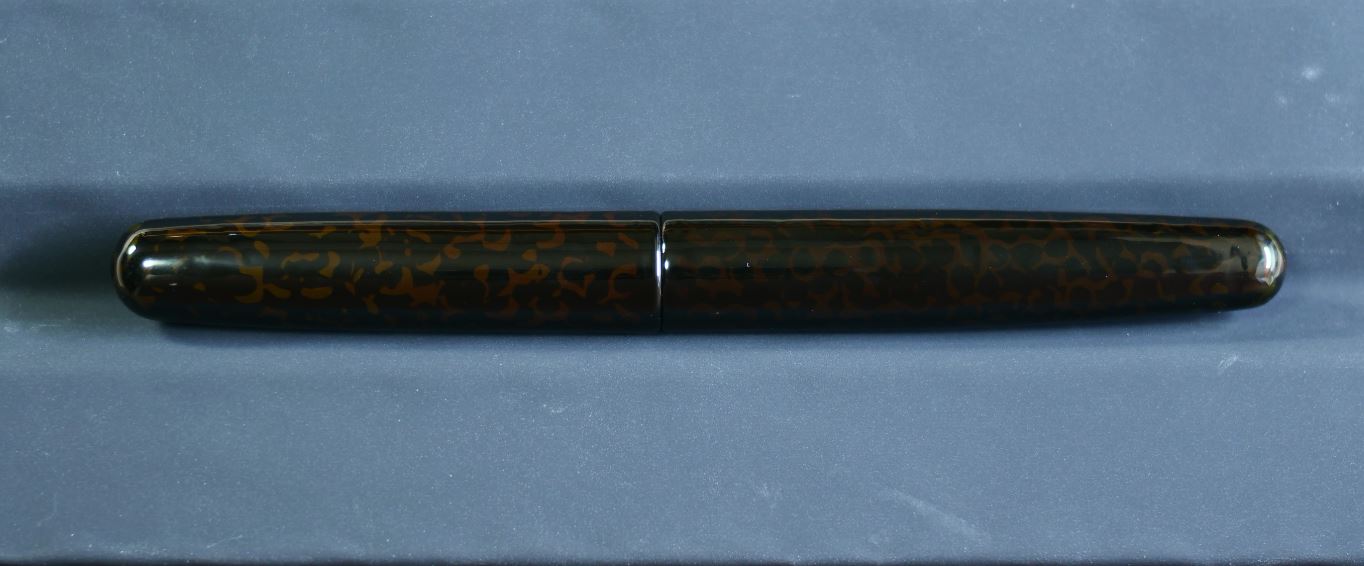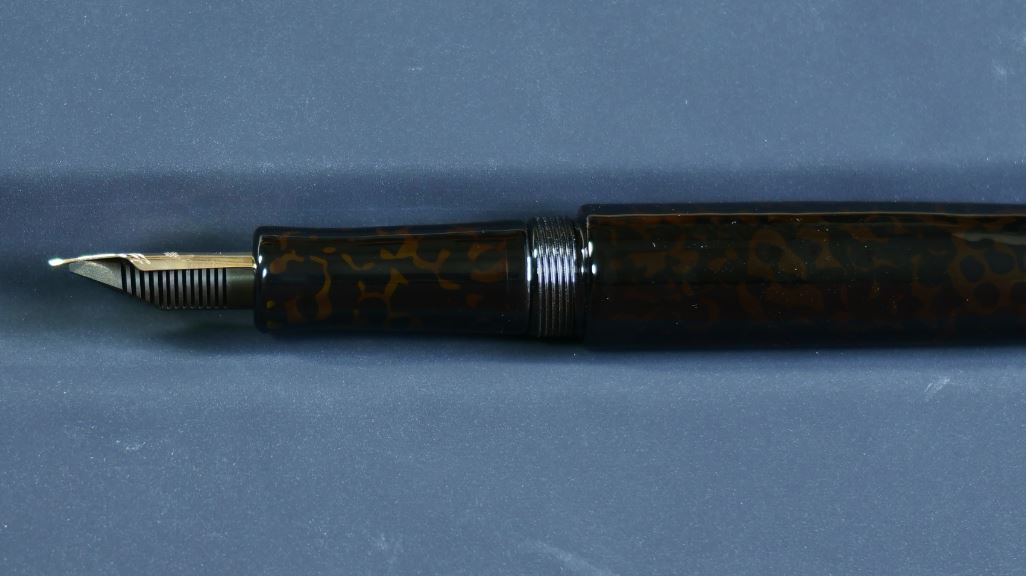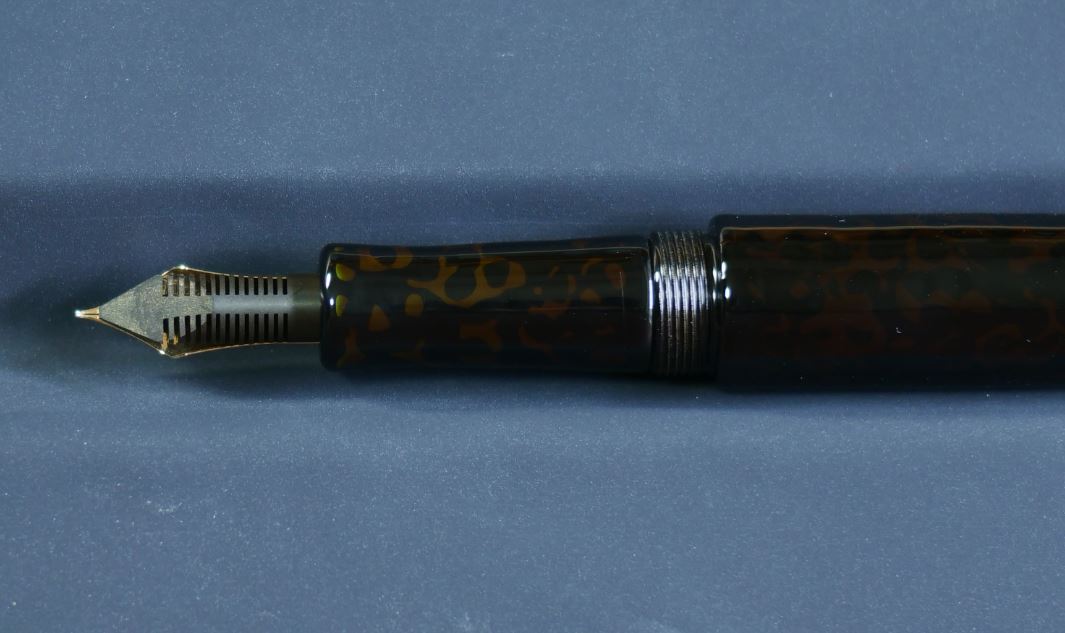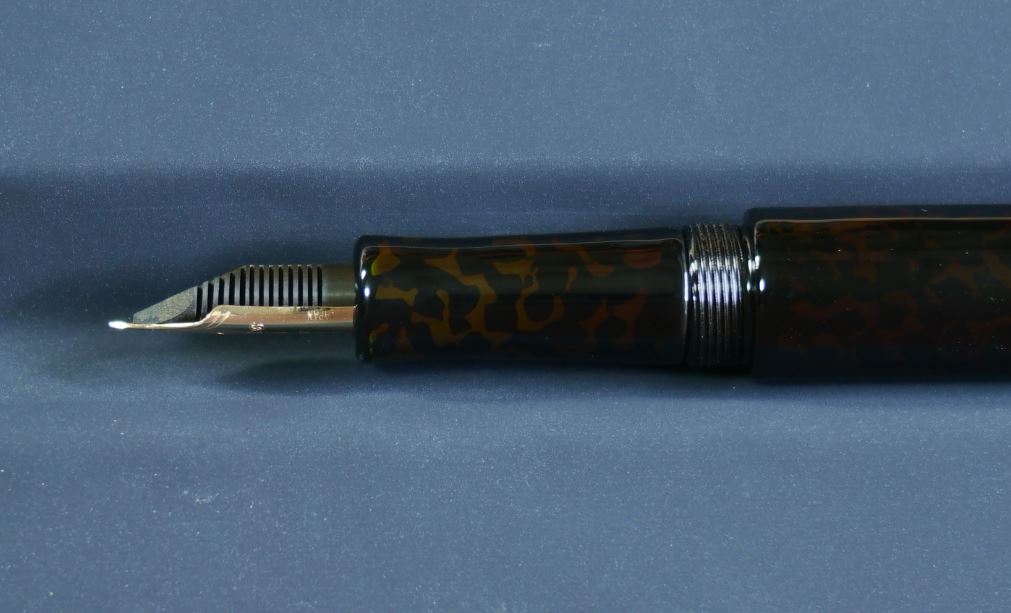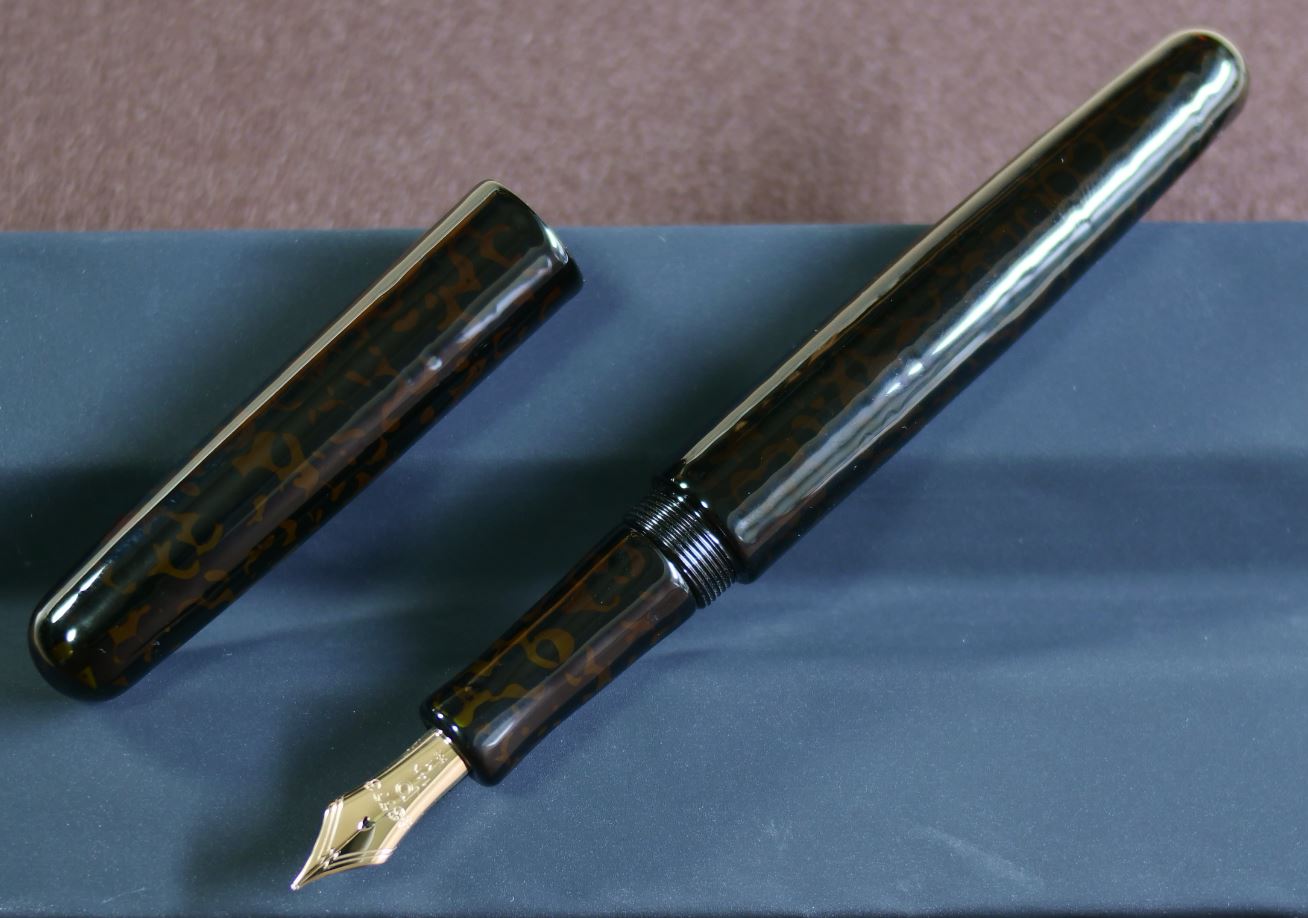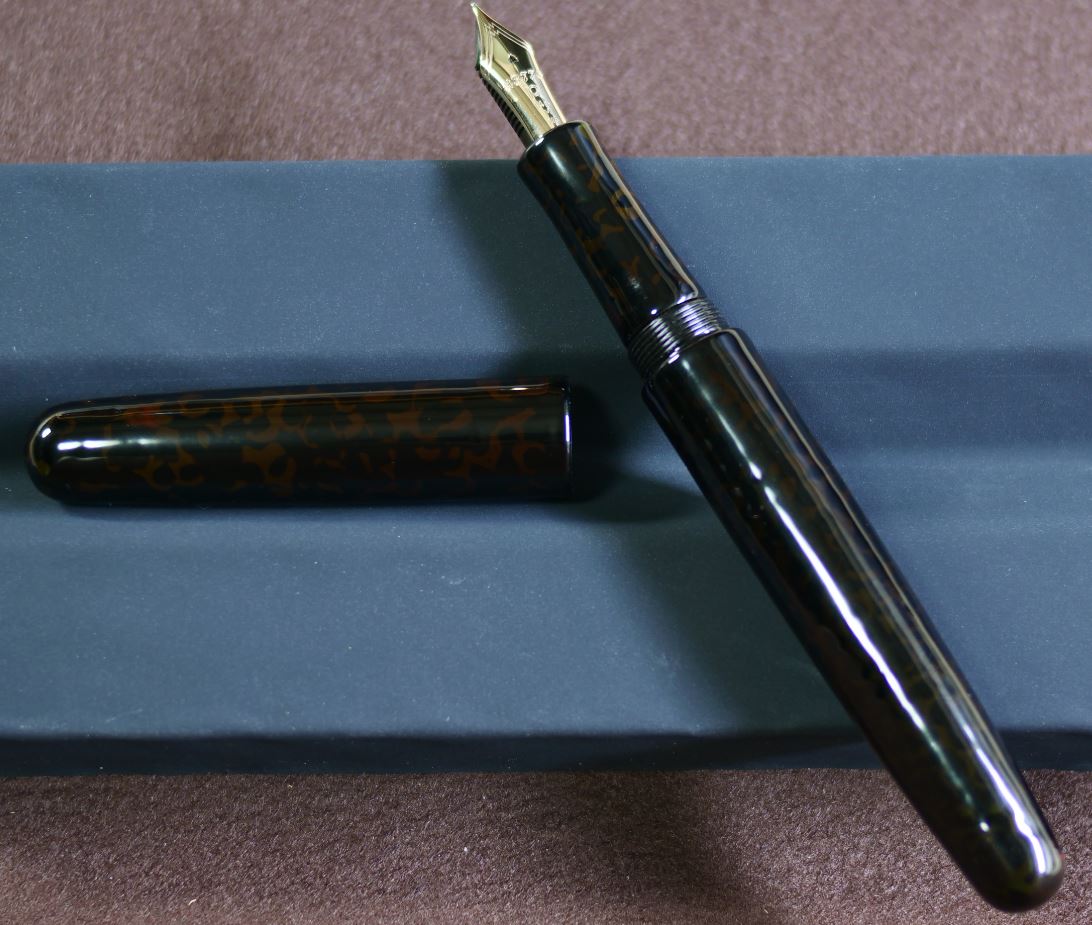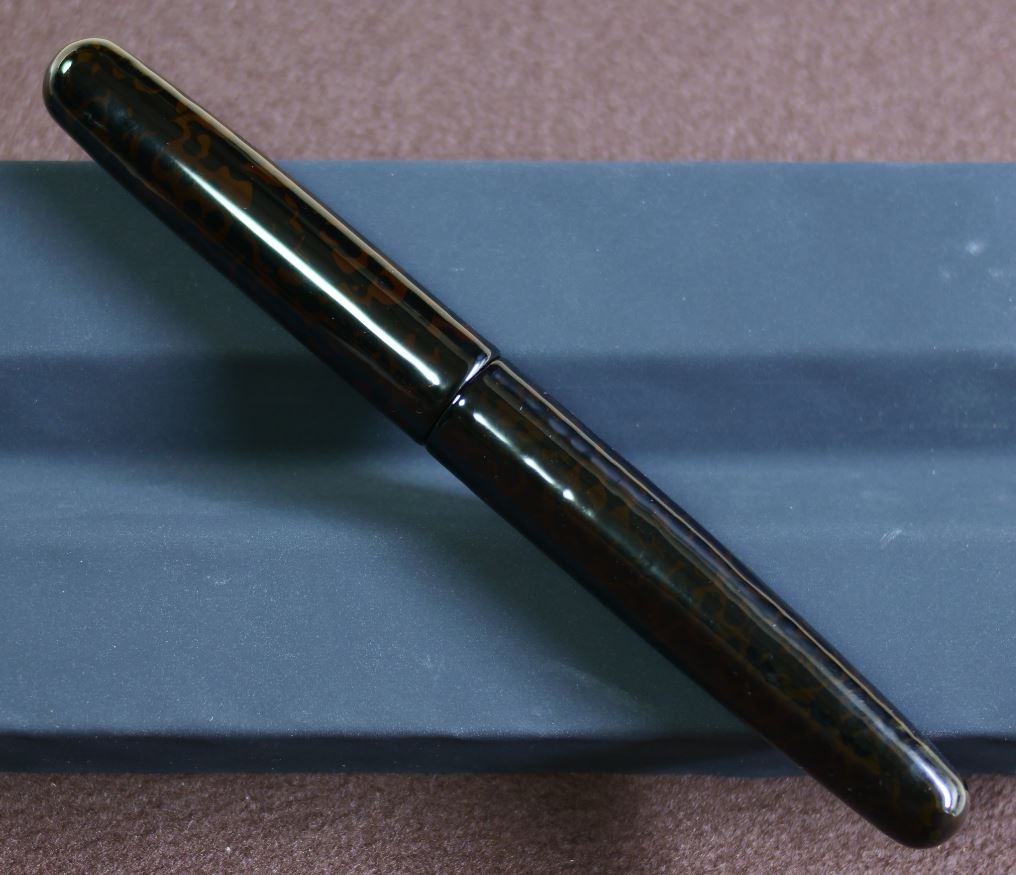 ------------------------------------------------------------------------------------------------
■■■■ Eureka Ebonite feed, Precisely Cut from a solid ebonite rod
-good ink flow
-excellent overflow control & overall stability
-excellent fitting with the nib, using heat setting process
-maximum strength design to prevent breakage
*specially modified for platinum gold nib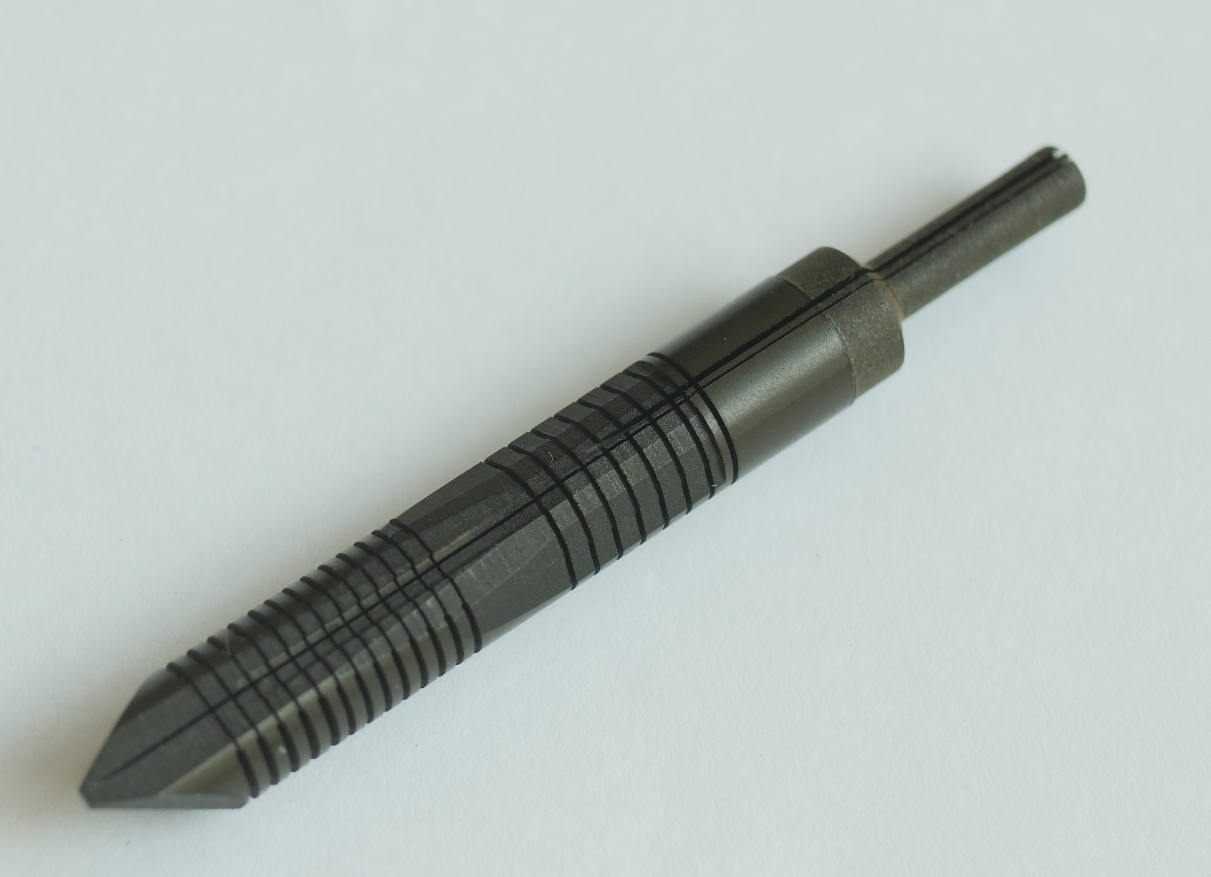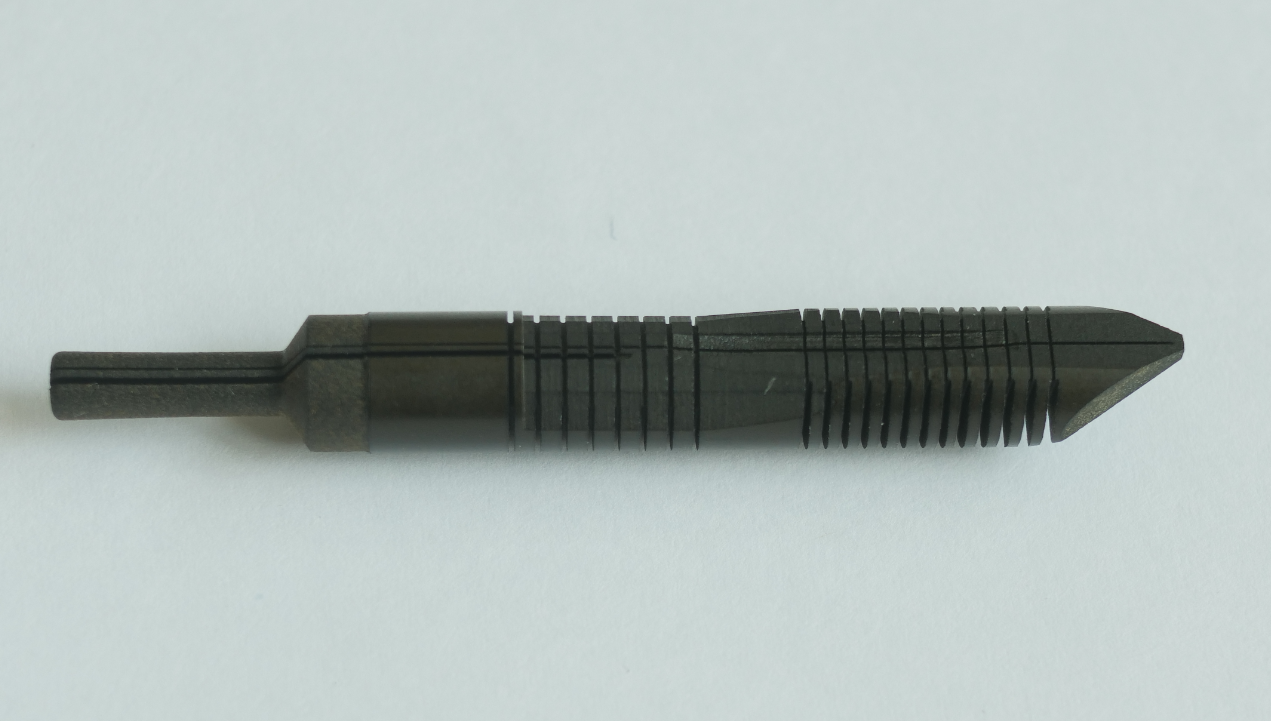 ------------------------------------------------------------------------------------------------
■■■■ 3 slotted penrest included (epoxy + ebonite / organic particles) (random color sent)
bottom surface precision grinding & tested
(free with the pen, not sold independently)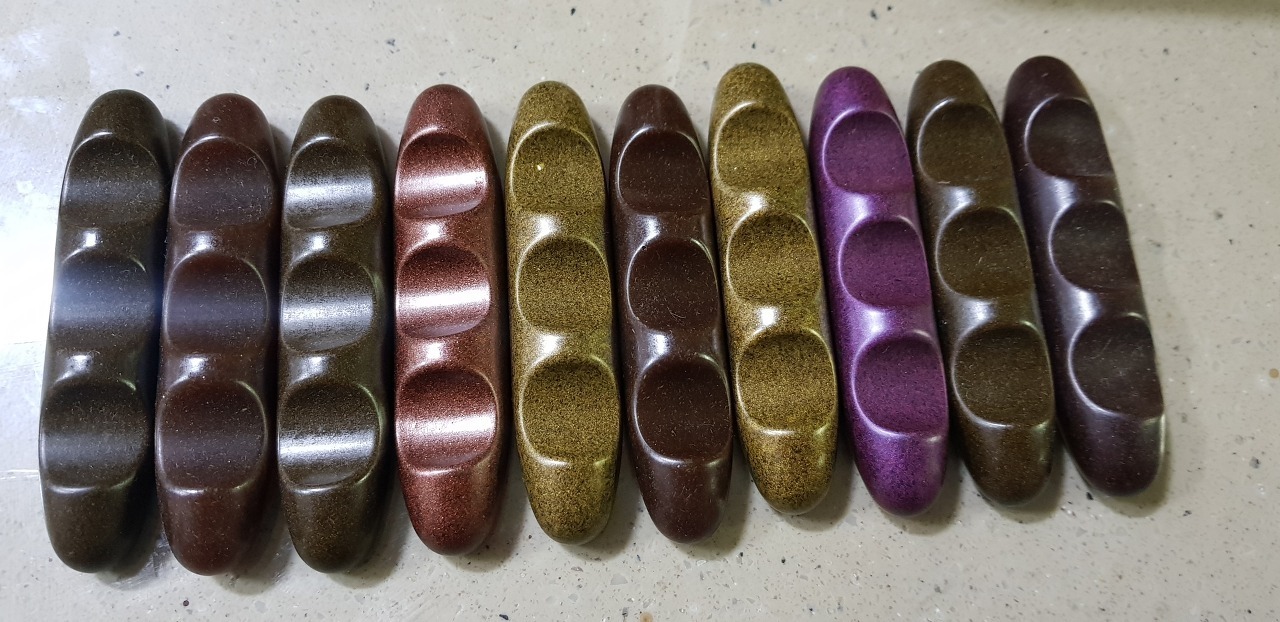 ------------------------------------------------------------------------------------------------
■■■■ urushi penrest included (high quality walnut/maple) (random color sent)
bottom surface precision grinding & tested
(free with the pen, not sold independently)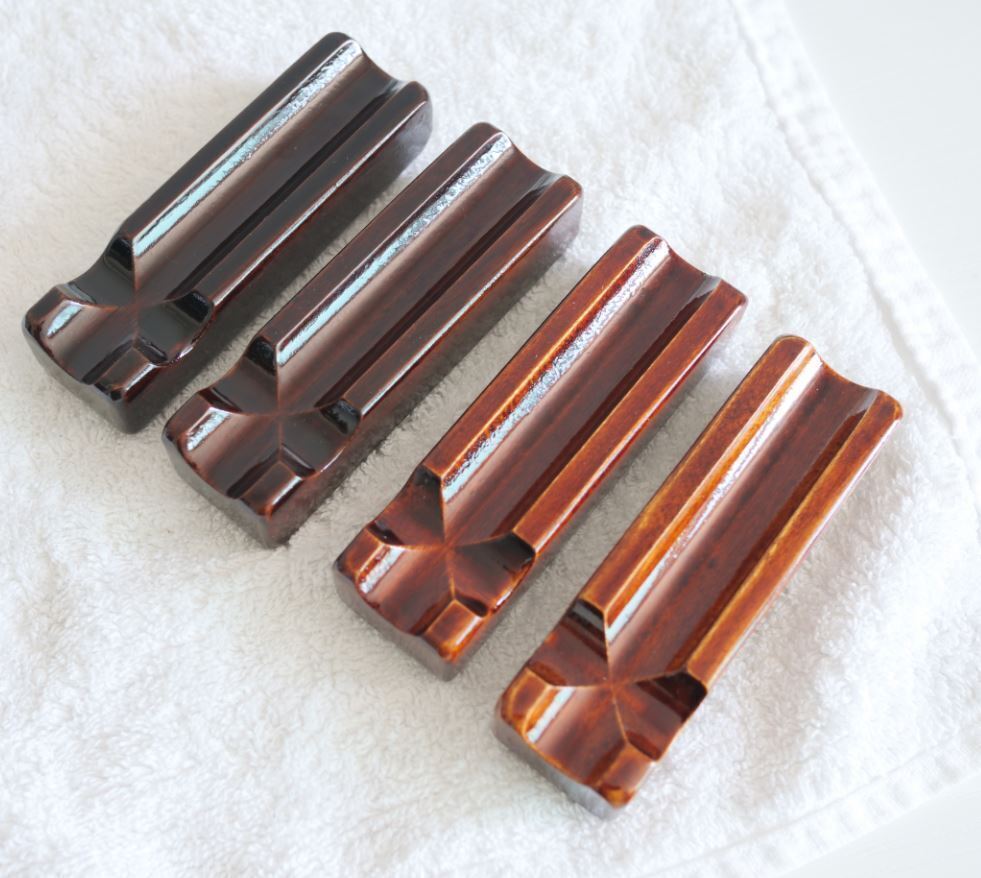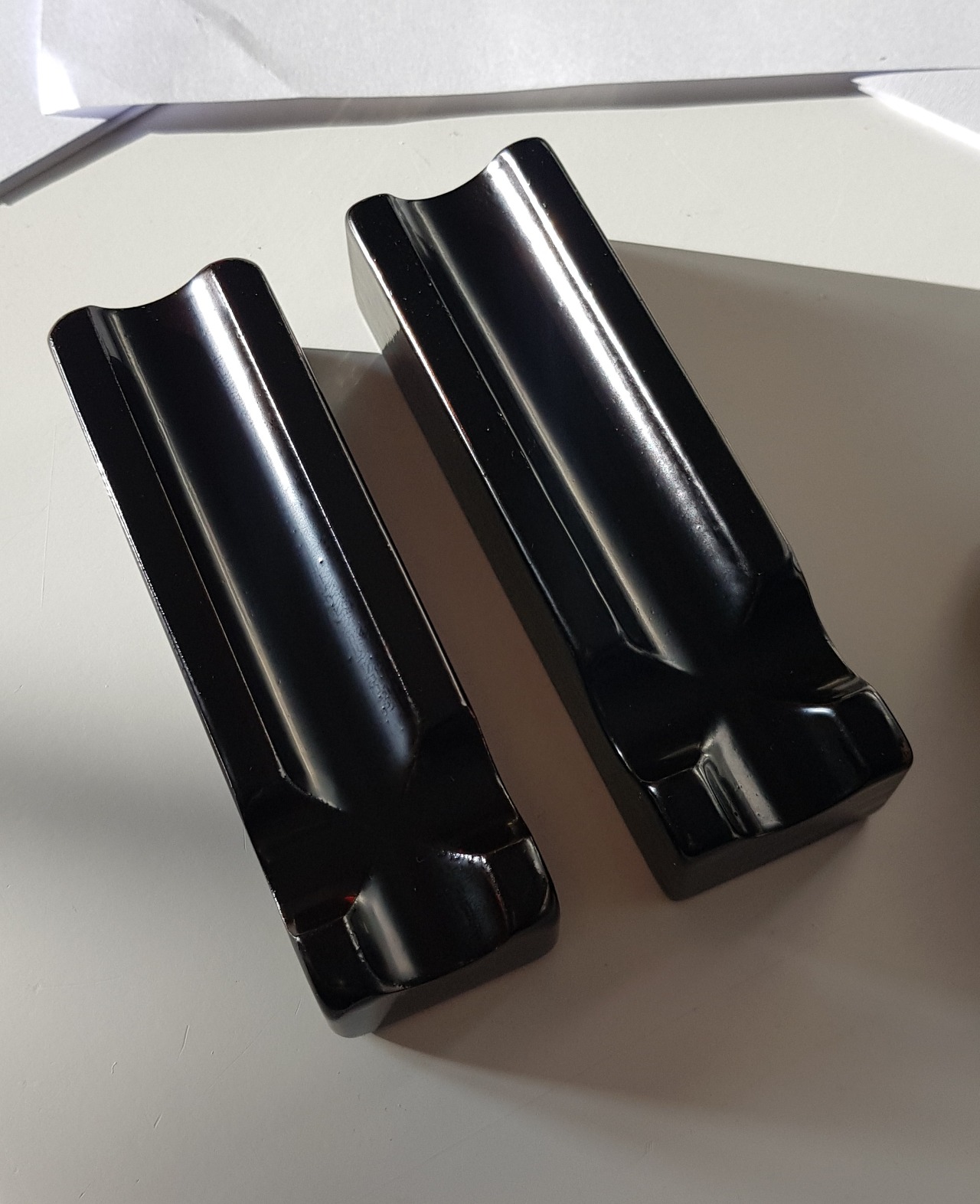 ------------------------------------------------------------------------------------------------

■■■■ package example (includes following items):
- fountain pen
- urushi penrest (high quality maple or walnut wood) (random sent)
- three-slotted penrest (random sent)
- 5x ink converters (similar to lamy, but internal/external size different)
*picture shows only 3, but 5 will be shipped
- polishing cloth for nib
- 2x pen pouch (one of brown/black pouch , one of blue/red pouch sent) (random sent)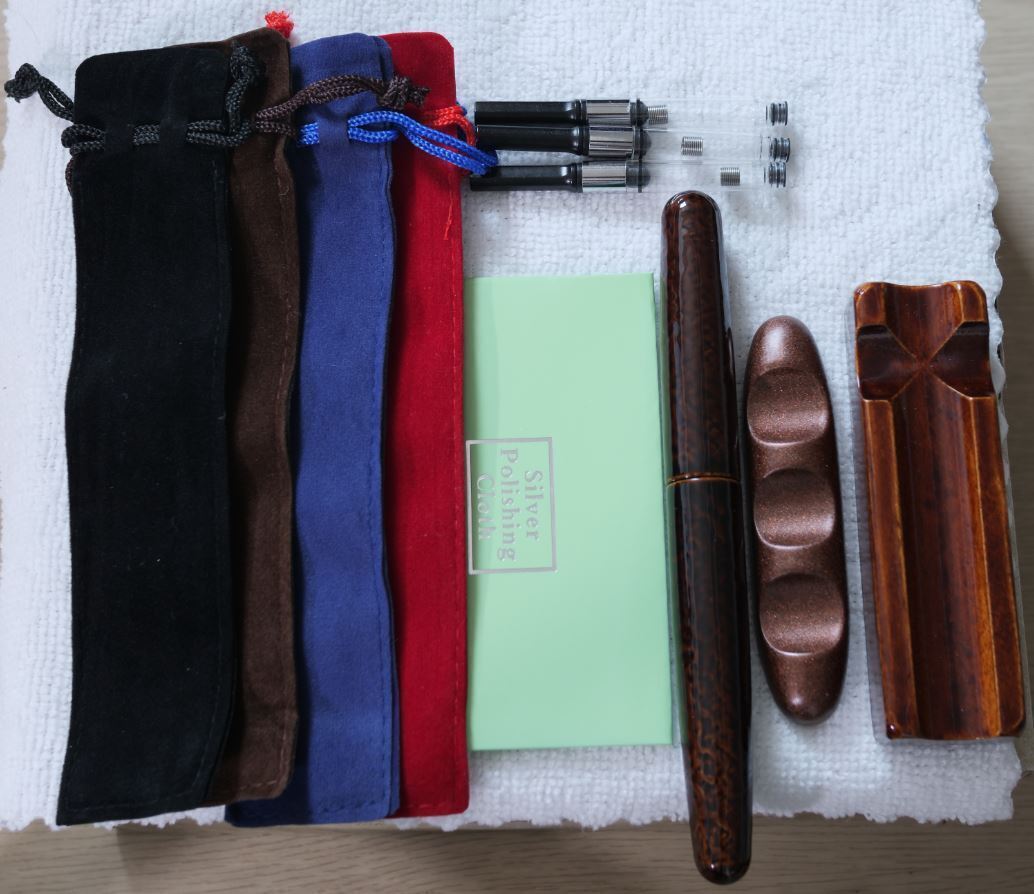 ------------------------------------------------------------------------------------------------

■■■■ Pen size comparison:
From Left: Pelikan M400, Parker Duofold Centennial, MontBlanc 146, Eureka E-Pen, Pilot 743, Platinum Gathered, Aurora 88