------------------------------------------------------------------------------------------------
● Eureka Symmetry Fountain Pen (MF nib, approximately 0.5~0.6mm)
● This fountain pen is hand made by "the Fountainpen Researcher"
● Ebonite Barrel, Cap, Grip, and Feed
● Self-Developed Eureka Nib / Ebonite Feed
(Argentium Silver & Gold Alloy nib; High corrosion resistance)
● nib length (outside): 25mm ● nib weight: 1g
● pen weight: 28~29g ●pen length: 150~155mm (capped), 145mm (uncapped)
● 3x ink converters, polishing cloth, velvet pen pouch, urushi wood penrest, 3 slotted penrest included
● origin of materials: ebonite(Japan), urushi(Japan)
● urushi dry time: 1+ months
● As time passes, the urushi colors will become more vivid
(It takes 6~12 months for urushi to achieve maximum hardness. Do not expose the urushi to strong shock / abrasion prior to the maximum hardness. Urushi cannot be scratched by fingernail when dried for 1 week ~ 1 month.
------------------------------------------------------------------------------------------------
​●shipping cost:
$10(sea shipping, 1~2 months): contact me for availability of shipping for your country.
$25 (EMS Express, 1~2 weeks)
-EMS Express Shipping is available for following countries only:
JAPAN, HONG KONG(CHINA), CHINA(PEOPLE'S REP), U.S.A, SINGAPORE, UNITED KINGDOM,
FRANCE, SPAIN, NETHERLANDS, NORWAY, DENMARK, GERMANY, RUSSIAN FEDERATION
LUXEMBOURG, MALAYSIA, MEXICO, MONGOLIA, VIET NAM, BELGIUM, BHUTAN, BRAZIL,
SAUDI ARABIA, SRI LANKA, SWEDEN, SWITZERLAND, SLOVENIA, UNITED ARAB EMIRATES,
AUSTRIA, UKRAINE, ISRAEL, INDIA, INDONESIA, CHILE, KAZAKHSTAN, QATAR, CANADA,
THAILAND, TAIWAN, TANZANIA(UNITED REP), TURKEY, POLAND(REP), FINLAND, PHILIPPINES,
HUNGARY(REP)
for countries other than the above, only EMS Premium(3 days ~ 1 week) is possible: $40
------------------------------------------------------------------------------------------------
Urushi Technique Difficulty: ★★★☆☆
Urushi Finish Quality: ★★★☆☆
<Urushi Technique Difficulty Rank>
★☆☆☆☆: Easy
★★☆☆☆: Standard
★★★☆☆: Intermediate
★★★★☆: Expert
★★★★★: Master
<Urushi Finish Quality Rank>
★☆☆☆☆: Acceptable
★★☆☆☆: Fair
★★★☆☆: Good
★★★★☆: Excellent
★★★★★: Perfect
if interested, contact me: beatmaster90@naver.com​
please send the following:
1) S/N(serial number) : @ the title of this post

2) your country
3) your shipping option
I tried to capture as much detail as possible in the photo.
Please check its pattern
Please check the nib photo, to see if it's satisfactory for you.
* It is impossible for me to replicate the same design, ever again.
*for higher quality viewing, Please view the photos on PC.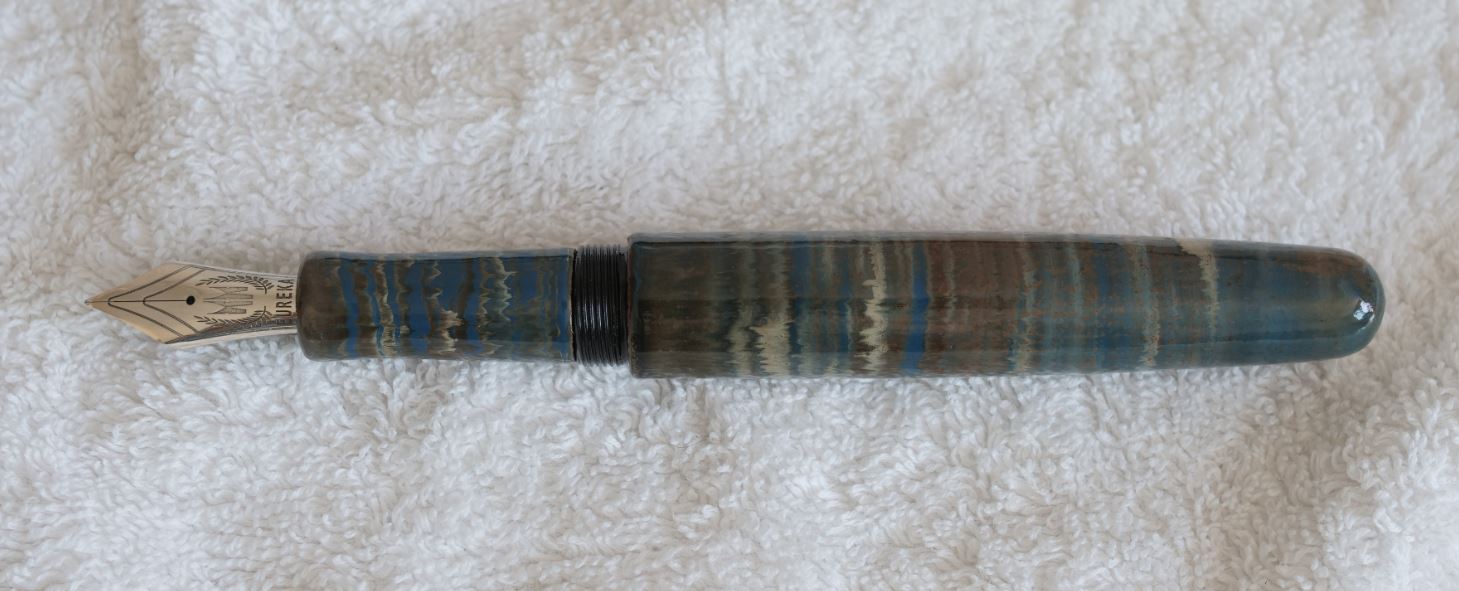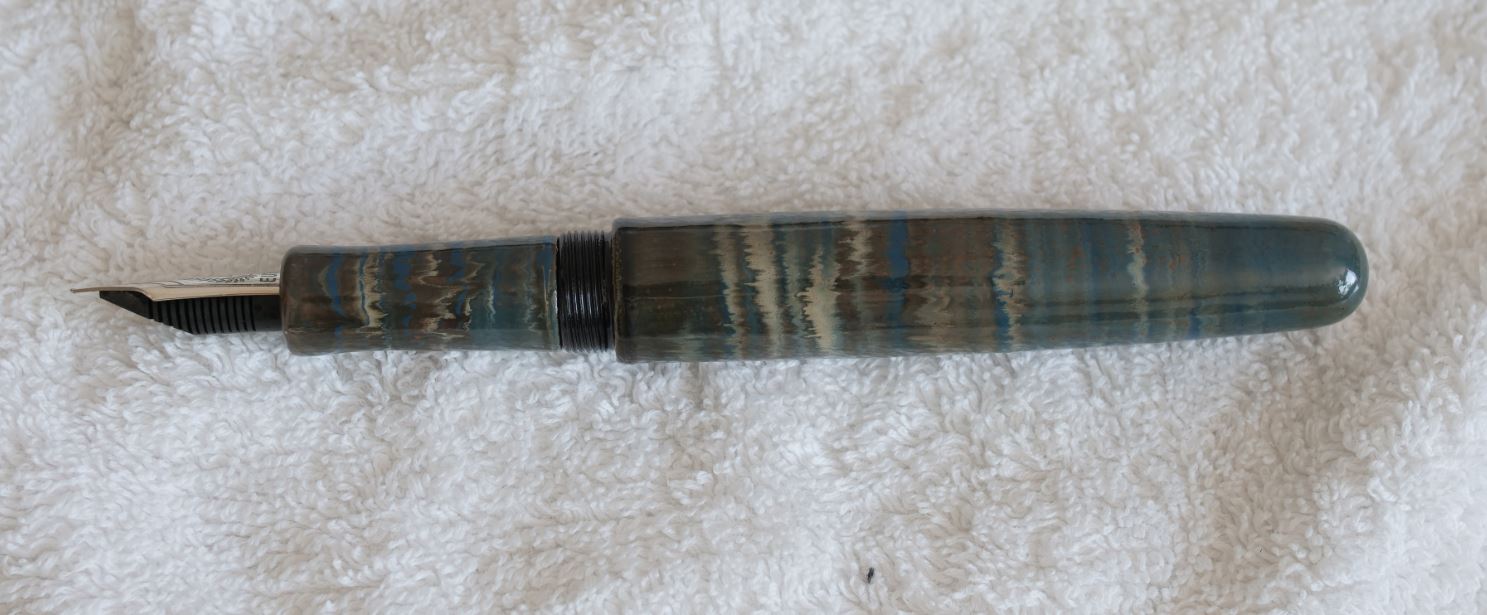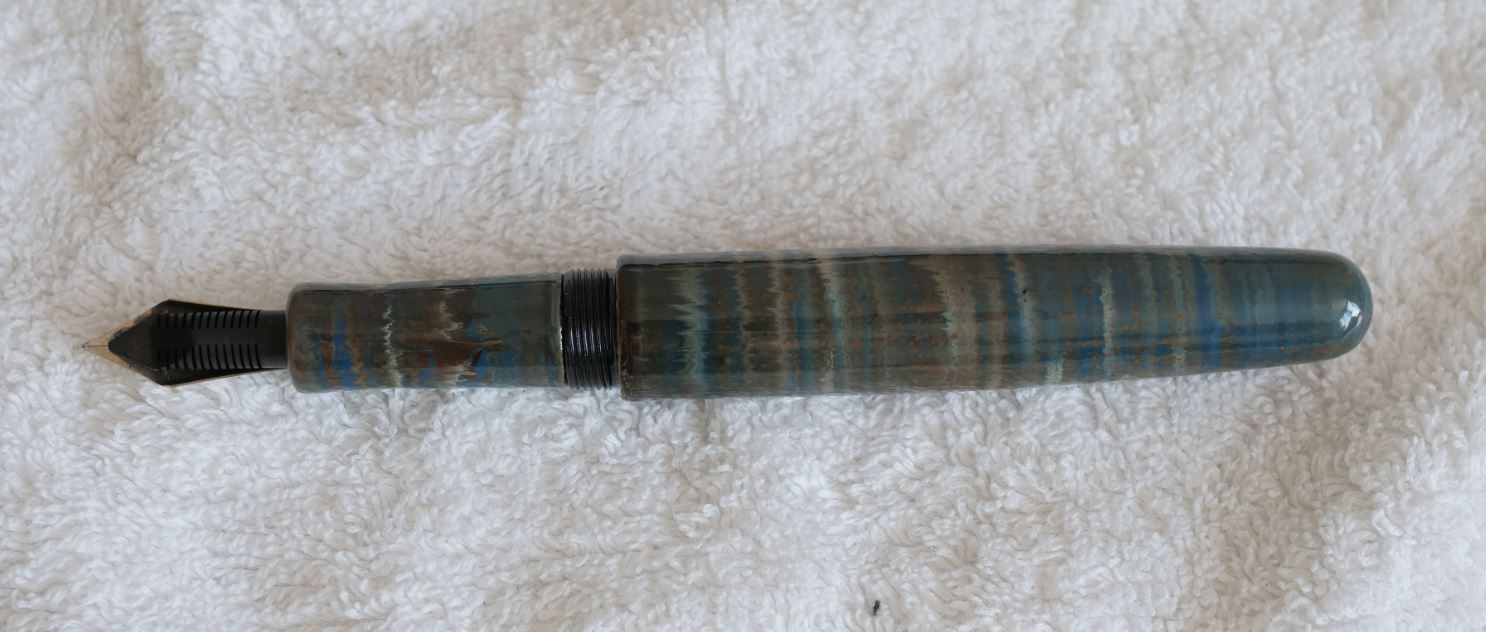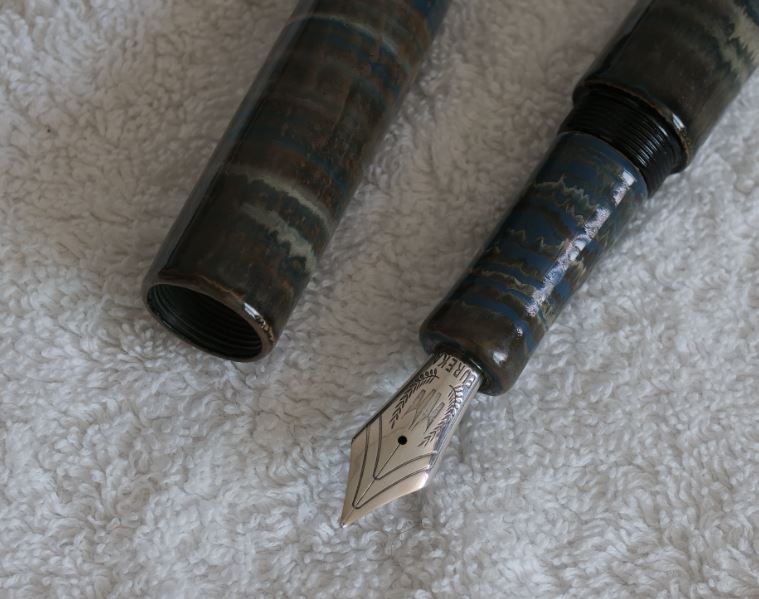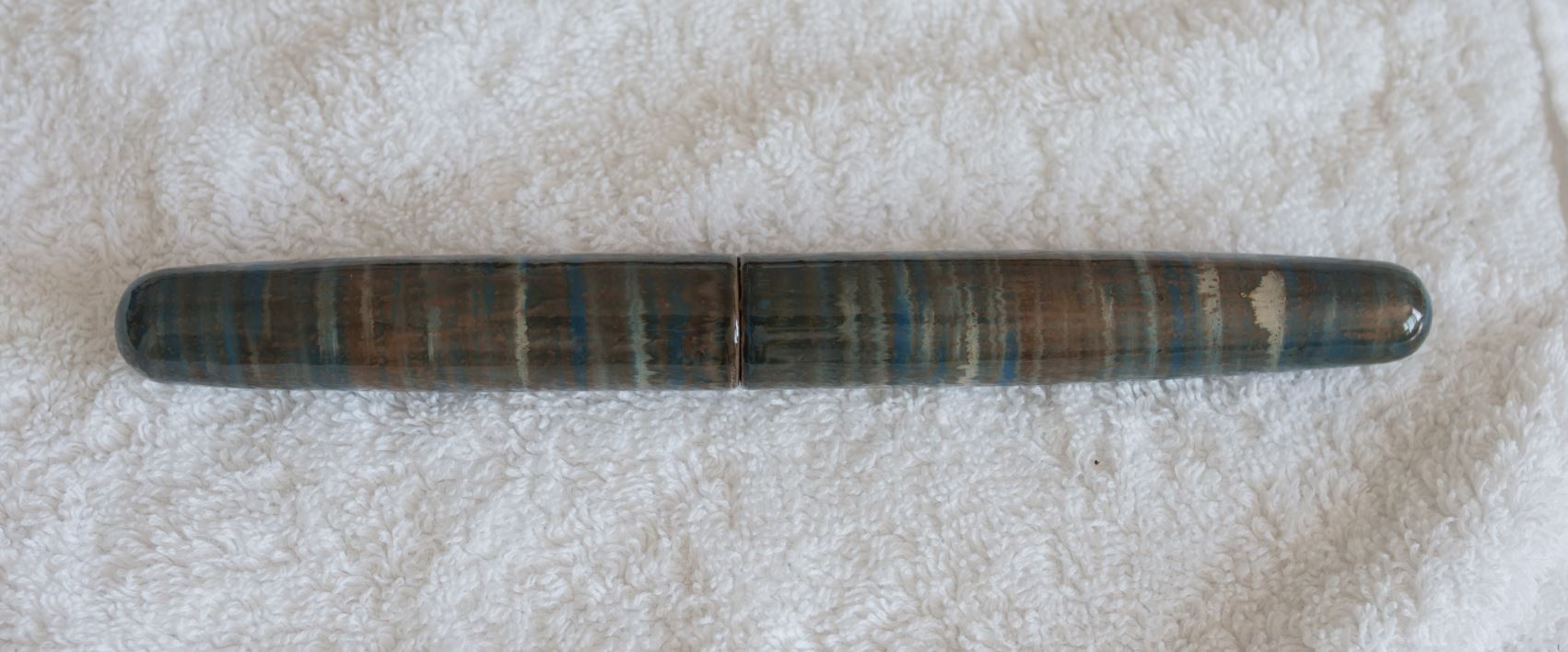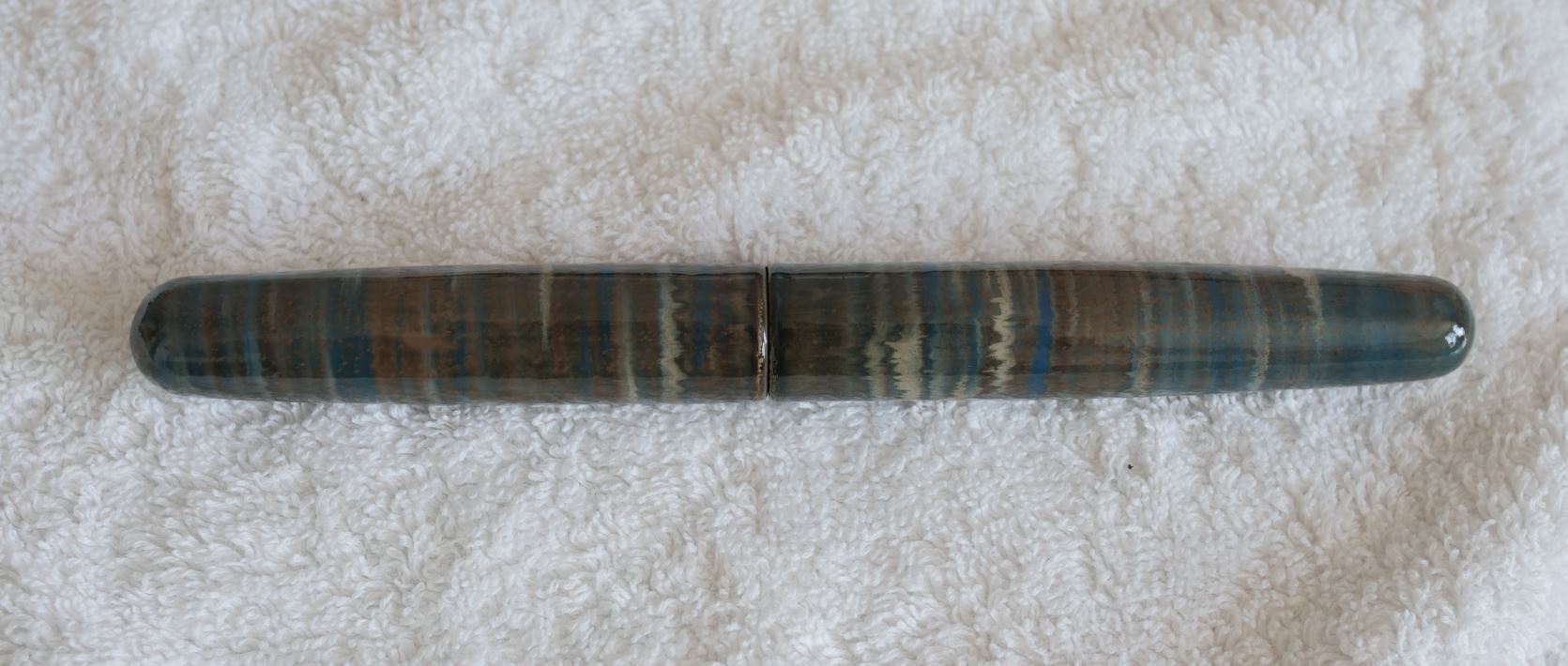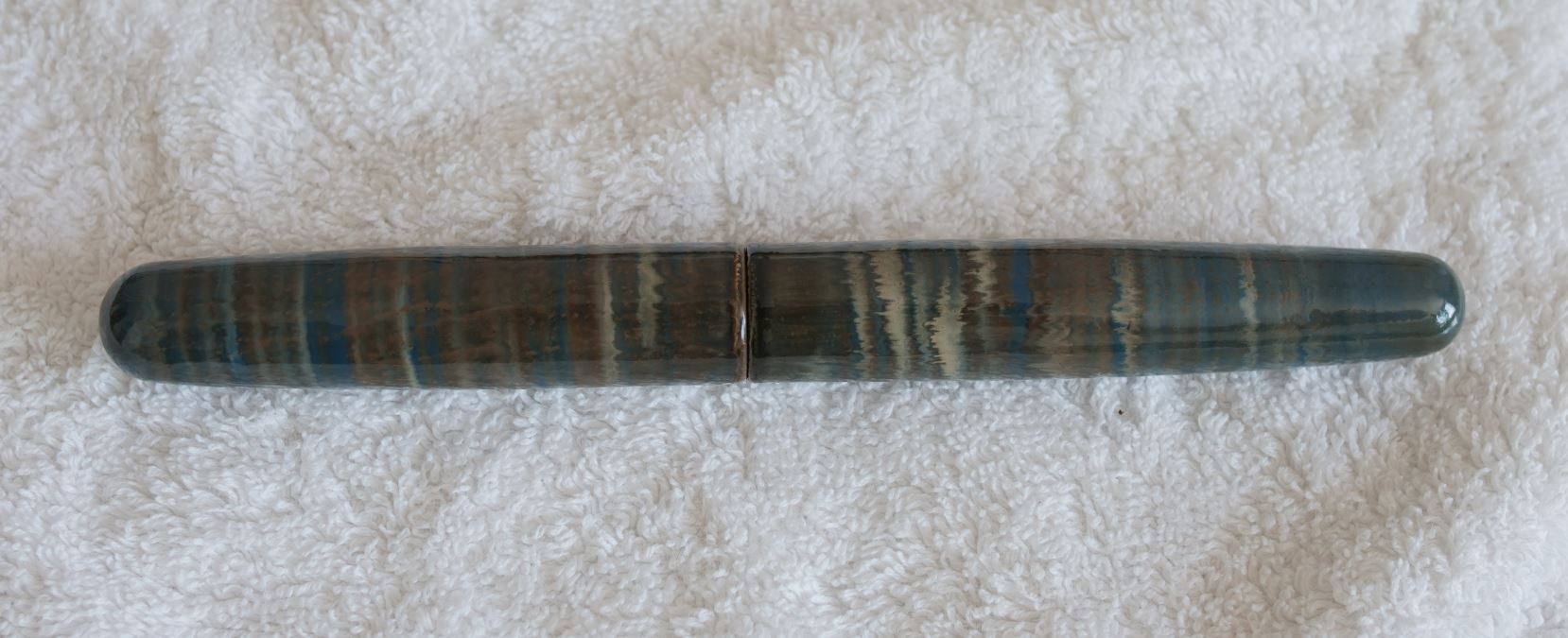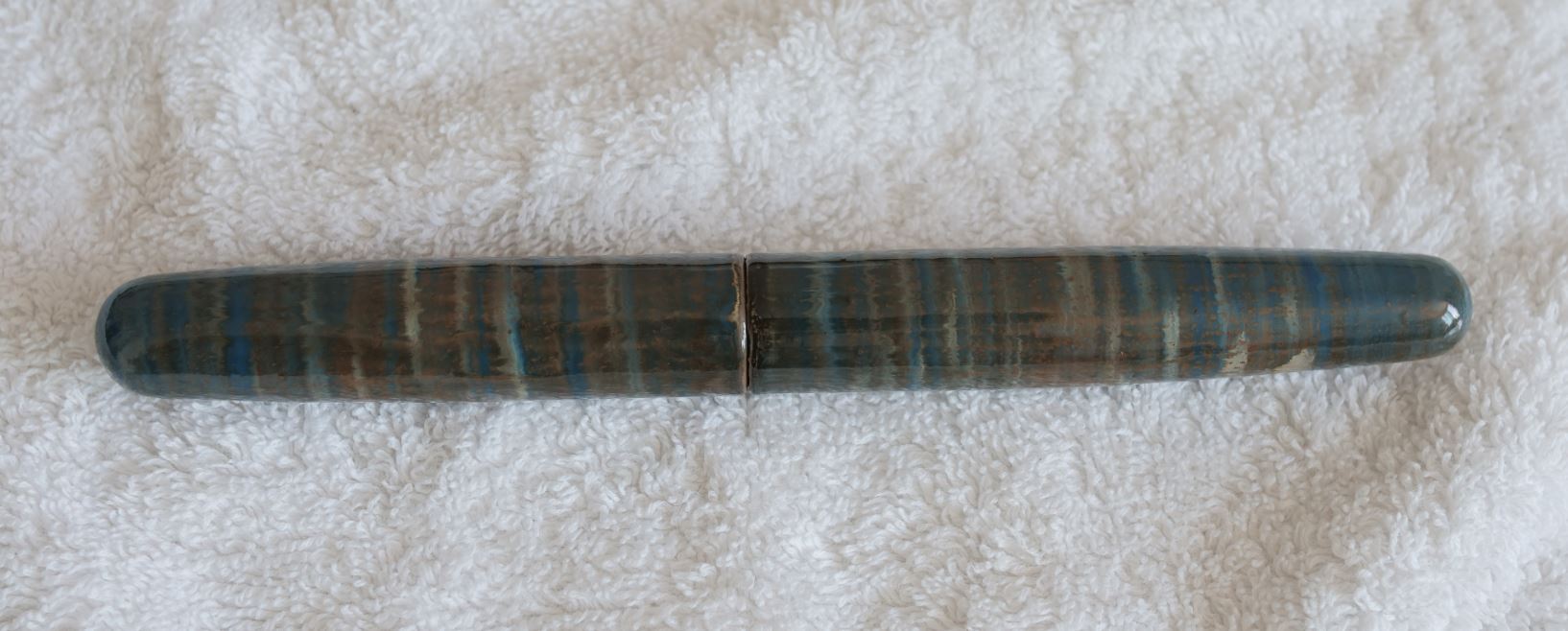 Eureka Ebonite feed, Precisely Cut from a solid ebonite rod.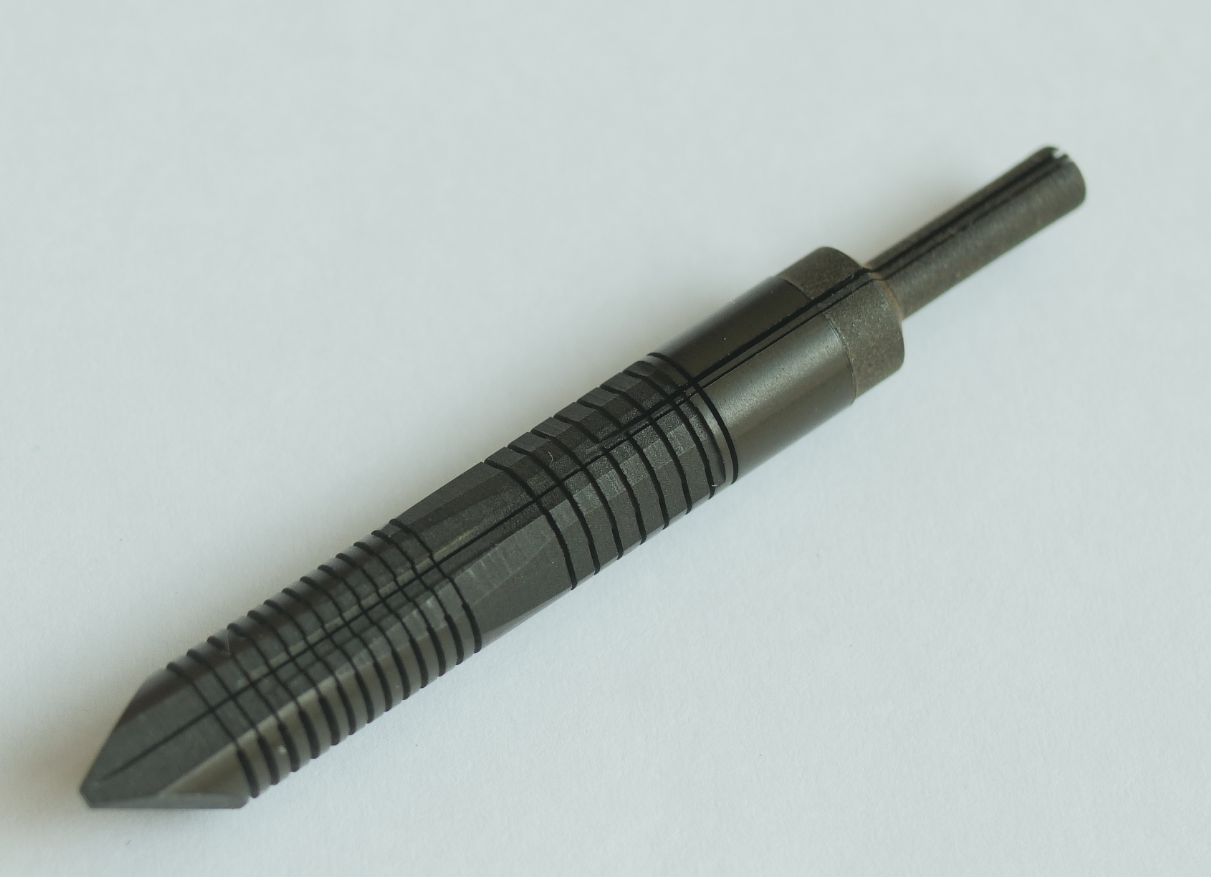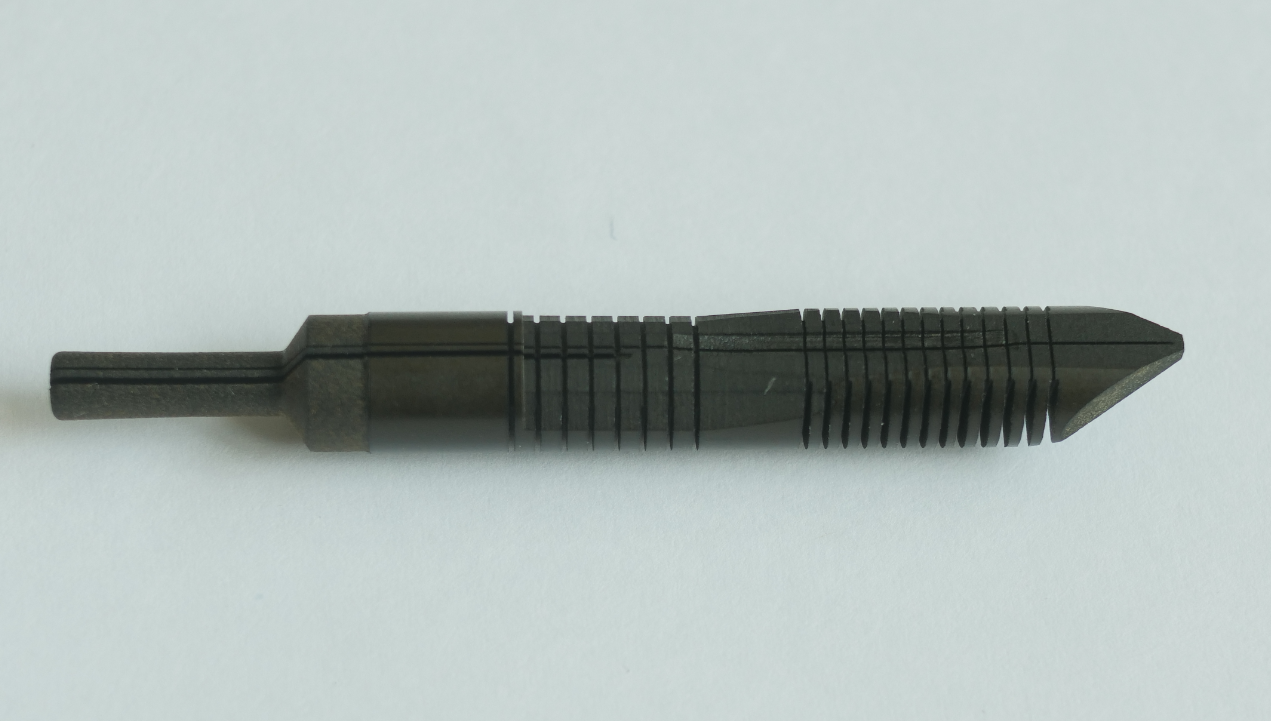 3 slotted penrest included (random color sent)
(free with the pen, not sold independently)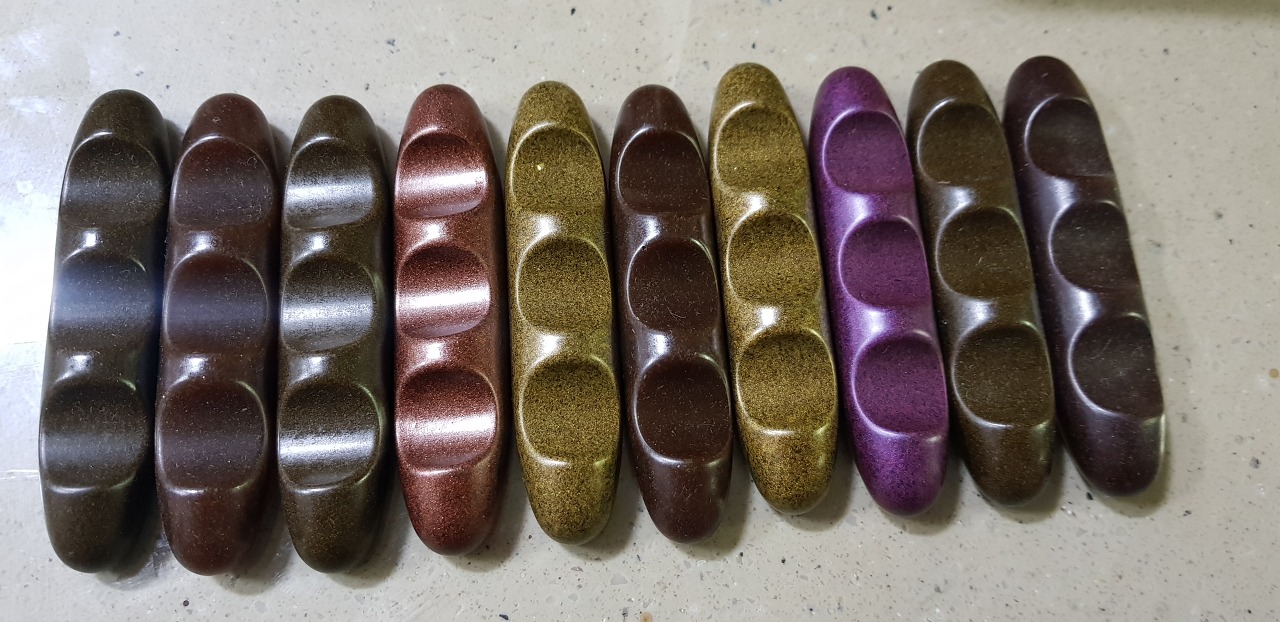 urushi penrest included (walnut/maple) (random color sent)
(free with the pen, not sold independently)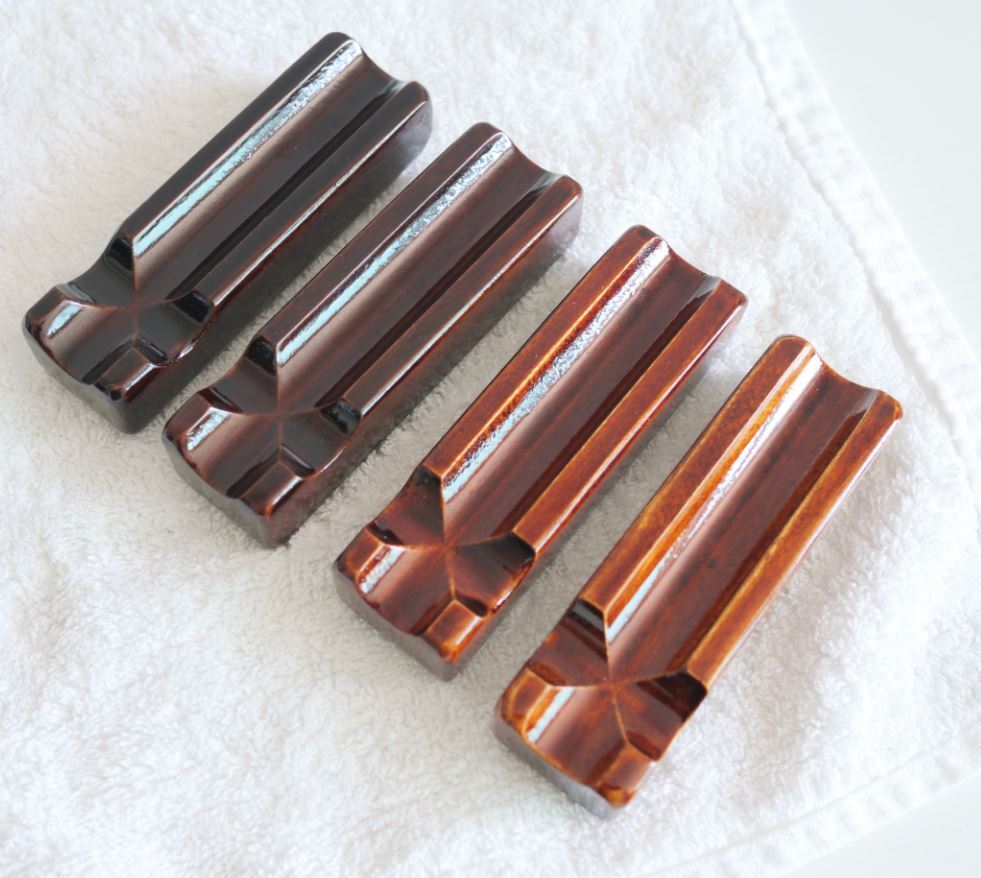 pen size comparison:
From Left: Pelikan M400, Parker Duofold Centennial, MontBlanc 146, Eureka E-Pen, Pilot 743, Platinum Gathered, Aurora 88