with the development of ebonite captop,
now it is possible to do urushi coating on this type of pen,
after proper surface treatment.
captop ring has been removed to gurantee better urushi fit / finish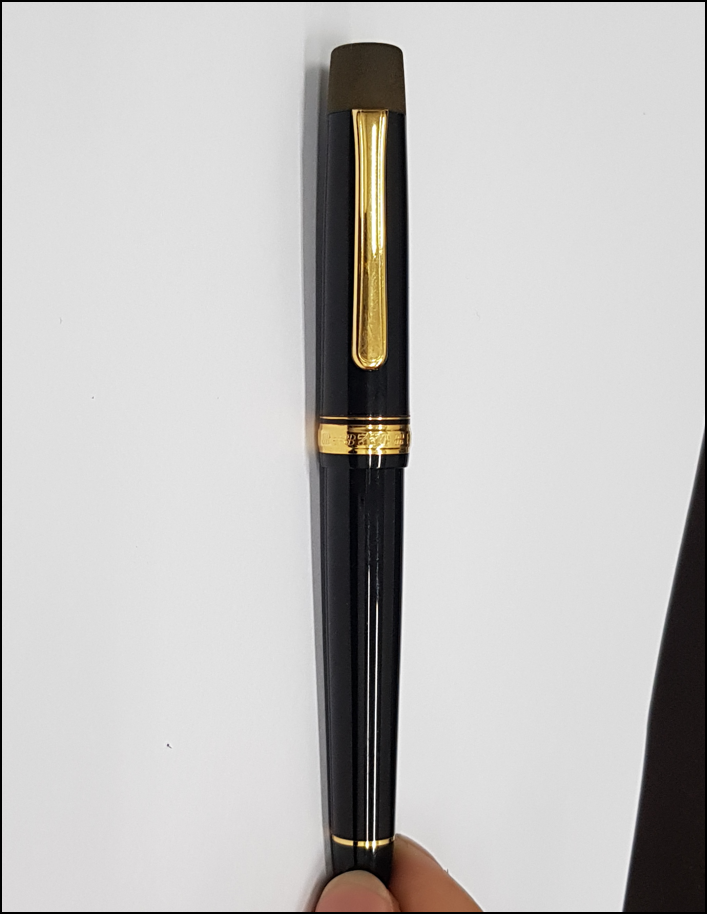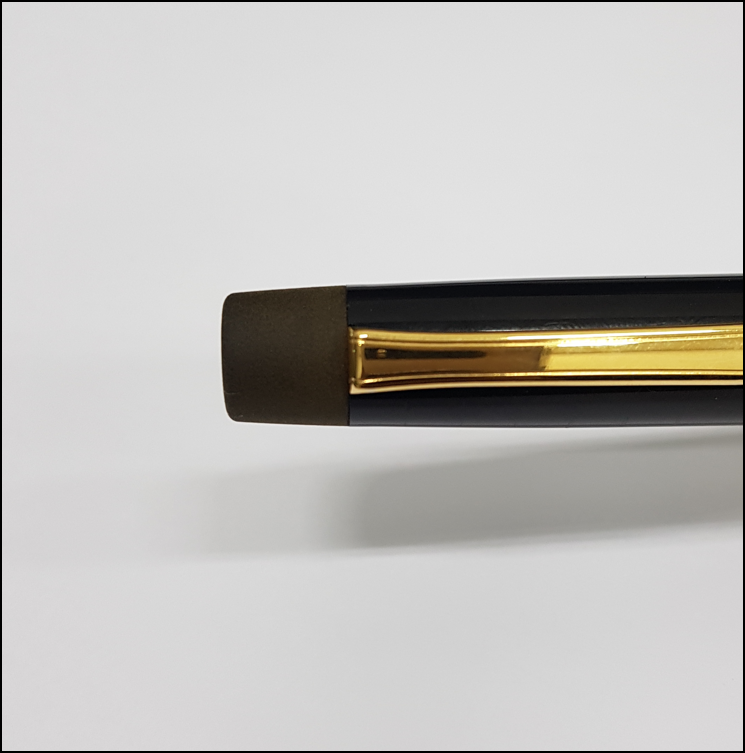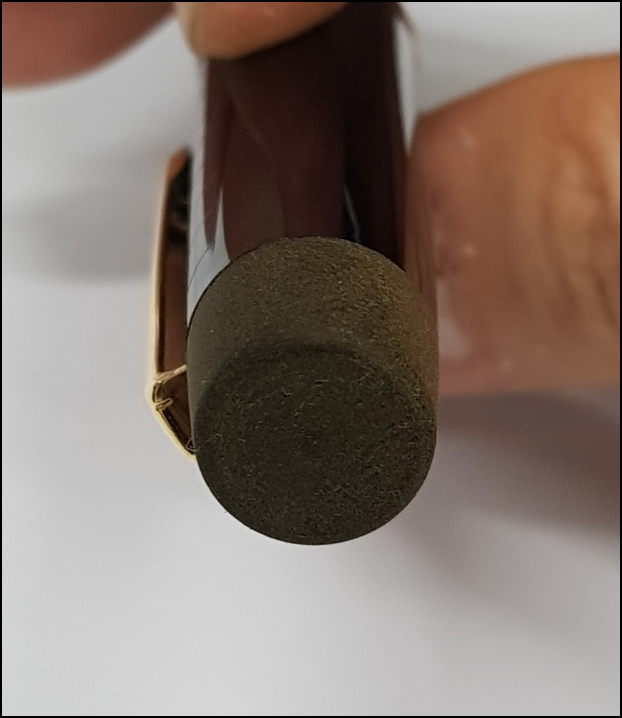 compared to original captop.
original captop is attached to the cap via a plastic rod that extends from the inside of the captop
in the photo below, it only shows the broken area where the rod used to be.
it is quite difficult to remove them intact (with heat), and cannot gurantee durability upon multiple removal / installation.
with the ebonite captop, the attachment method is by thread.
multiple removal / installation is very easy, and durability is guranteed.
thanks to its solid design, it should outlast other acrylic parts in this pen.